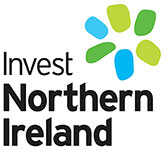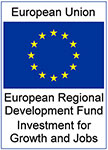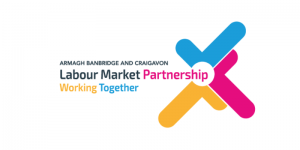 The Armagh, Banbridge and Craigavon Labour Market Partnership (ABC LMP) is a new collaborative and multi-agency initiative aimed at getting local people closer to work and into work.
Through a suite of employability and skills programmes, the ABC LMP will work to connect local people with local employers, helping improve local labour market conditions both now and in the future.
Developed and funded by the Department for Communities, Labour Market Partnerships have been established in each council area across Northern Ireland.
Learn more about the ABC LMP and its programmes by clicking here.
Carn, Seagoe and Charlestown in Craigavon Business Improvement District
Background to a Business Improvement District
Armagh City, Banbridge & Craigavon Borough Council are delighted to be able to bring forward this new initiative.
The main areas of focus is to support local businesses to create jobs, by supporting  the development of key growth sectors including Life and Health Sciences, Agri-foods, the Digi-tech sector and Advanced Manufacturing.  Ensuring the right infrastructure is in place, is key to maximizing economic growth.
The development of a new Business Improvement District in Carn, Seagoe and Charlestown is part of this economic growth process.
Carn, Seagoe and Charlestown Industrial Estates are home to approx. 150 business  with over 12,500 employees travelling to these areas on a daily basis, with some of our major employers including Almac, Moy Park and Ulster Carpets to name but a few.  They are also home to small and medium sized businesses who are the backbone of our local economy. An initiative which will assist these areas grow is an important platform to assist these industrial estates realize their potential.
What is a BID?
A Business Improvement District is an arrangement whereby businesses get together to:
decide what improvements they want to make in their location
how they will manage these
what it will cost them.
This all goes into a business plan which is voted on by all those who would have to pay.  The BID lasts for a maximum of 5 years and must be able to demonstrate how it benefits the businesses that have funded it.
Have BIDs been supported elsewhere in the UK?
Since September 2004 when this legislation was introduced, there have been over 300 BIDs developed in the UK, which over the next 5 years will bring in over £100 million of new finance to develop their locations. A quarter of BIDs are based in Industrial Estates and Business Parks
What might a BID deliver?
It's up to you. BIDs can deliver any projects or services that are agreed by the businesses in the BID area and that are over and above anything that the Public Sector provides through your business rates.  In most cases in this type of BID it includes:
increasing safety and security for businesses and customers
attracting new businesses and investment
reducing costs
access and environmental improvements.
The important thing is that the BID is focused on delivering the operational and other projects as determined by detailed consultation with all businesses in the BID area.
Why do businesses support BIDs?
A BID is a mechanism which:
allows businesses to raise a sum of money
manages and delivers projects that they have identified and believe will improve their trading environment,
will support businesses who are paying for the improvements.
Who can develop a BID?
A BID can be proposed by any business ratepayer, property owner, local authority or other key stakeholders with an interest in the BID Area.
Who pays for a BID?
Once projects and services have been agreed by businesses along with how they are going to be delivered and managed, they are costed up and set out in a detailed business plan.  The cost to each business is worked out on a pro rata basis.  'This is called the 'BID LEVY'.  An independent and formal vote then takes place on the agreed projects and services and if the majority vote YES then ALL within the BID area HAVE to pay.  The BID levy is normally paid by the occupiers of a property.  In addition, BIDs can draw in other voluntary funding, grants and 'in kind' contributions to supplement the BID levy.
How will the BID be managed?
BIDs are  controlled and managed by local businesses that are paying the levy, currently the majority of successful BIDs are delivered through a Company Limited by Guarantee (not for profit).  The BID Company would be responsible for the delivery of the BID projects and services and directly responsible to all businesses through a board elected from those businesses that pay the BID levy.
How does an area become a BID?
A 'BID Task Group' is set up which is responsible for  putting together a detailed business plan setting out the projects it aims to deliver on behalf of the businesses in the BID area.  This is based on a detailed consultation process with businesses.  The business plan will include the projects, cost, delivery guarantees, performance indicators and the management structure. A confidential postal vote is held, all the businesses that would pay the BID levy get a vote.  To become a BID a majority of those that vote must be in favour by number and ratable value.  A successful BID then has a mandate for a maximum of 5 years after which the BID would need to seek a re-ballot.
If you would like to become a member of this new BID Task Group. Please contact the BID Manager on 028 38312460 for further details of how to express an interest in participating.
Does this mean the public sector will stop delivering services?
BID money should only be used to carry out projects/services ADDITIONAL to those that public services have to provide.  Prior to the BID Business Plan being produced the current services being delivered by all public agencies are benchmarked. This sets out the level or service provided by the Public Sector at that point in time. The BID company  can agree to provide additional resources to deliver a higher level of service over and above the benchmarked level if this is what businesses have identified.
How is a BID monitored?
Business plan containing specific key performance indicators (KPI's) are set and performance is monitored against the KPI's by the BID Board.  The BID Company is answerable to the businesses that pay the BID levy, and will be required to monitor and inform its members on its progress towards the agreed KPI's
Factsheet
January 2020 saw our first BID Factsheet issued to all businesses and organizations in Carn, Seagoe, and Charlestown Industrial Estates.  Please see below.

Questions?
Details
The borough of Armagh City, Banbridge and Craigavon is officially acknowledged as the Food Heartland of Northern Ireland, due to the significance of food and drink production and high quality places to eat and drink.
Target Audience
The Food Heartland Forum is targeted at agri-food and drink producers and hospitality providers based in the borough.
The Food Heartland Forum is a unique collaboration between council, local producers, chefs, and stakeholders including Food NI and Southern Regional College who work together to brand the borough and champion local food and drink.
The Forum meets once a quarter and membership is FREE – it's a great opportunity to network & keep up to speed with what's happening in the borough and beyond.  The only criteria for a business to join is that you must be based in the borough.
Green energy is an important issue for local business and the Green Economy Support Programme is an innovative, forward thinking and practical new programme aimed at supporting businesses in the Armagh City Banbridge & Craigavon Borough Council area on their journey to reduce their carbon footprint and to grasp opportunities from the emerging greener economy.
The Green Economy Support Programme is fully funded by Armagh City, Banbridge & Craigavon Borough Council and delivered by International Synergies on behalf of Council.
What's included?
Free webinars
This programme includes the opportunity for all local businesses to hear from industry experts and leading lights, who will profile the many opportunities that exist in clean energy by encouraging innovation in renewable energy and low carbon technologies.  Webinars will take place in October and November 2021. (more information to follow)
One to one support
Participants will receive a net carbon energy action plan tailored to their business – highlighting practical steps to build resilience, strengthen competitiveness and realise carbon, energy and cost savings. Topics include the following key areas:
Energy and Heat Management
Technology Processing systems
Packaging Solutions,
Waste Management Systems & Standards
Developing a meaningful circular economy
For more information or to apply for Green Economy Support Programme please contact:
T  028 3831 2571
E .

Details
The Life Science Forum challenge is to build the knowledge and capability of owner/managers to understand the innovation process and indeed focus that innovation on a growth sector.
This forum will involve highlighting the Life and Health Sciences sector (including the area of Connected Health) as a growth sector which has the possibility to provide market opportunities to SME's.
Target Audience
The Life science Forum is a network of key interested individuals, companies and sector support bodies collaborating to drive the sector forward.
The Digital Support Programme aim is to strengthen and grow a vibrant digital economy within the Armagh City, Banbridge and Craigavon Borough Council area whilst helping businesses adapt to survive the impact of Covid-19.
This programme is now CLOSED for Applications.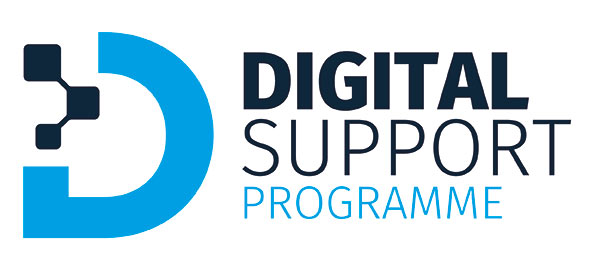 The Digital Support Programme will provide 50 businesses located within the Armagh City, Banbridge and Craigavon Borough Council area with specialist mentoring to help increase their digital capacity and mobilise digital platforms within their business. Each business selected will receive up to 15 hours of tailored support to help them on their digital growth journey.
Potential support areas can be social media, social advertising, search engine optimisation (SEO), pay-per-click advertising (PPC), website development, affiliate marketing, email marketing, analytics and digital strategy.
The aim of the programme is to strengthen and grow a vibrant digital economy within the Armagh City, Banbridge and Craigavon Borough Council area whilst helping businesses adapt to survive the impact of Covid-19.
For further information or to apply please visit www.digitalsupportprogramme.co.uk.
For support with your application or queries please contact Caeris Armour at Digital Performance Lab.
Phone: 028 8224 8933
Webinars Past and Present
The Digital Surge Programme is a NI-wide programme, part funded by all 11 local authorities.  It will support businesses across all of Northern Ireland – that are deemed to have digital transformation potential and related ambitions across any sector.
For more information on The Digital Surge Programme CLICK HERE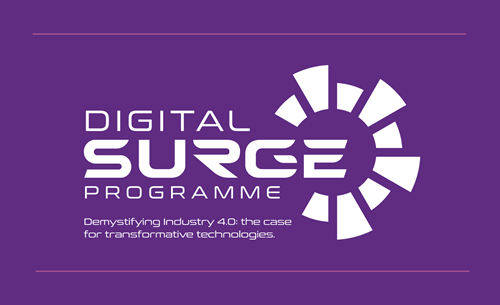 Armagh City, Banbridge & Craigavon Borough Council latest initiative to support micro, small and  medium enterprises, Transform your Business (TYB) Programme aims to support businesses to grow and develop in a structured manner which will strengthen their sustainability and increase their capacity, capabilities and skills.
Participating companies will have access to 21 hours of one-to-one support with experienced mentors and group workshops to improve their knowledge and skills in terms of core business disciplines and implementation of their growth plans.
Please follow the below link to apply:
Armagh City, Banbridge and Craigavon Borough Council Transport and Logistics Sector is a vital component of the local and regional economy, supporting the wider Supply Chain. Such is the importance of the industry, ABC Council has committed to work closely with the local Transport and Logistics sector.This Programme offers local Transport & Logistics businesses up to 8 hours FREE mentoring support to address the many challenges faced by the industry.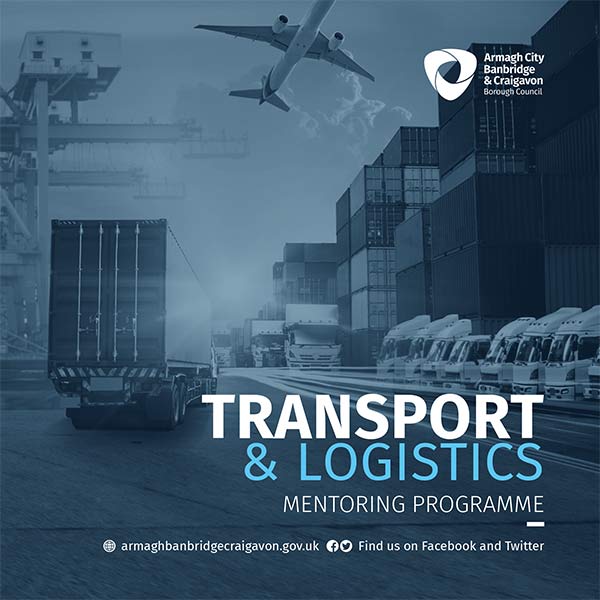 Transport and Logistics Survey Winner Announced!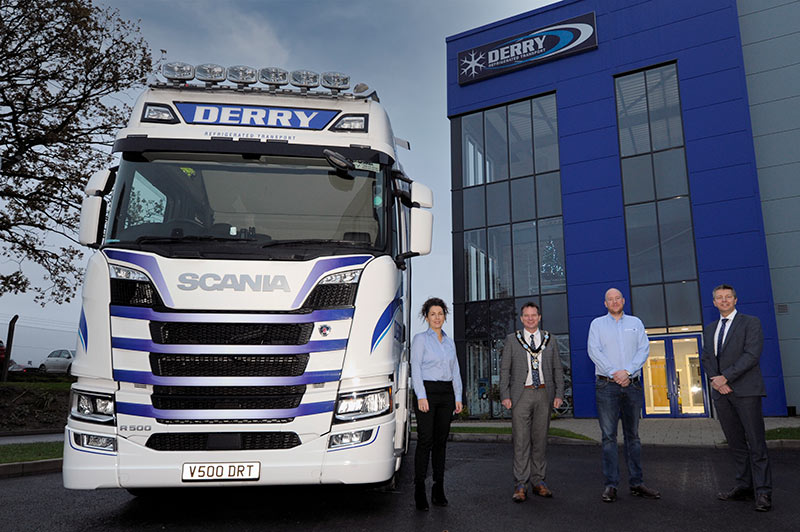 The Lord Mayor, Alderman Glenn Barr,  visited Patrick Derry ( Managing Director Derry Group Ireland), Fiona Derry ( Director Derry Group Ireland) and Michael Strain, Transport Training Services ( TTS),  outside the HQ of Derry Group Ireland in Carn industrial Estate Armagh.As the winner of the driver trainer competition a driver from Derry Refrigerated Transport will have the opportunity to train with a member of TTS in the coming weeks
ABC Transport and Logistics Forum.
The first ABC Transport and Logistics Forum was well attended  on Thursday 4 November 2021. This unique Forum provides an opportunity for local Transport and Logistics representatives to come together, with Council Officers and key partners to network and collaborate to drive innovation and discuss how we can work together to support the growth and development of the sector. The next forum date will be advertised here.If you would like to be a member of the forum please register your interest by email – 
Series 1 Transport and Logistics WebinarTransport and Logistics Webinar – What Next? On Friday 22 October Council hosted an engaging and topical webinar to help local businesses plan and be prepared on the back of the announcement of the new proposed trading regulations.  Facilitated by Allied Freight Services, participants heard directly from keynote speakers Seamus Leheny (Policy Manager Northern Ireland, Logistics UK) and Pamela Dennison (WS Dennison Ltd, National Regional Officer for the Chartered Institute of Logistics and Transport (CILT) in Northern Ireland) who offered practical advice and guidance. The webinar was recorded and is available here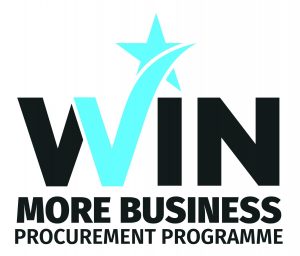 Armagh City, Banbridge and Craigavon Borough Council has launched a new business support programme, Win More Business Procurement Programme which aims to support the growth of local businesses, providing them with the knowledge and skills needed to expand by adopting or improving their tendering capabilities, helping them become more competitive.This programme aims to support 175 micro and small businesses in becoming more responsive to changing market conditions, to improve their ability to survive, to assist businesses to take advantage of market opportunities and to undertake structured and planned growth.The programme will offer a range of business development workshops and initially up to 3 days of one-to one mentoring to assist business in key areas such as:
Getting businesses ready to tender
Understanding and identifying supply chain and collaborations
Using e-tendering portals
Achieving compliance with industry standards
Structuring tender submissions
Evaluation of past tender submissions
Contract mobilisation
Employing staff to support new work won
Identifying new customer organisations
Raising your business profile with potential customers
Additional one-to one support may also be provided to those business who identify relevant live tenders whilst participating on the Win More Business Procurement Programme.To be eligible for this programme your business must meet the following criteria:
Be located in the Armagh City, Banbridge and Craigavon Borough Council Area
Have less than 50 employees
Be actively trading for more than 12 months
Not be able to access similar type support from other existing support organisations
Be operating in markets where there are viable tender opportunities relevant to their business in the UK and beyond
Demonstrate the ability to create new employment opportunities
To register your interest in participating on the Win More Business Procurement Programme please contact the delivery agents:Janis or Melissa
Global Education Ltd
Tel: 028 7134 763
Email: or Or fill in our online Expression of Interest Form
Webinars available from January 2022

This project is part funded by Invest Northern Ireland and the European Regional Development Fund under the Investment for Growth and Jobs Northern Ireland (2014-2020) Programme.
Contact Us
For further information on all business programmes contact Economic Development on