Business Events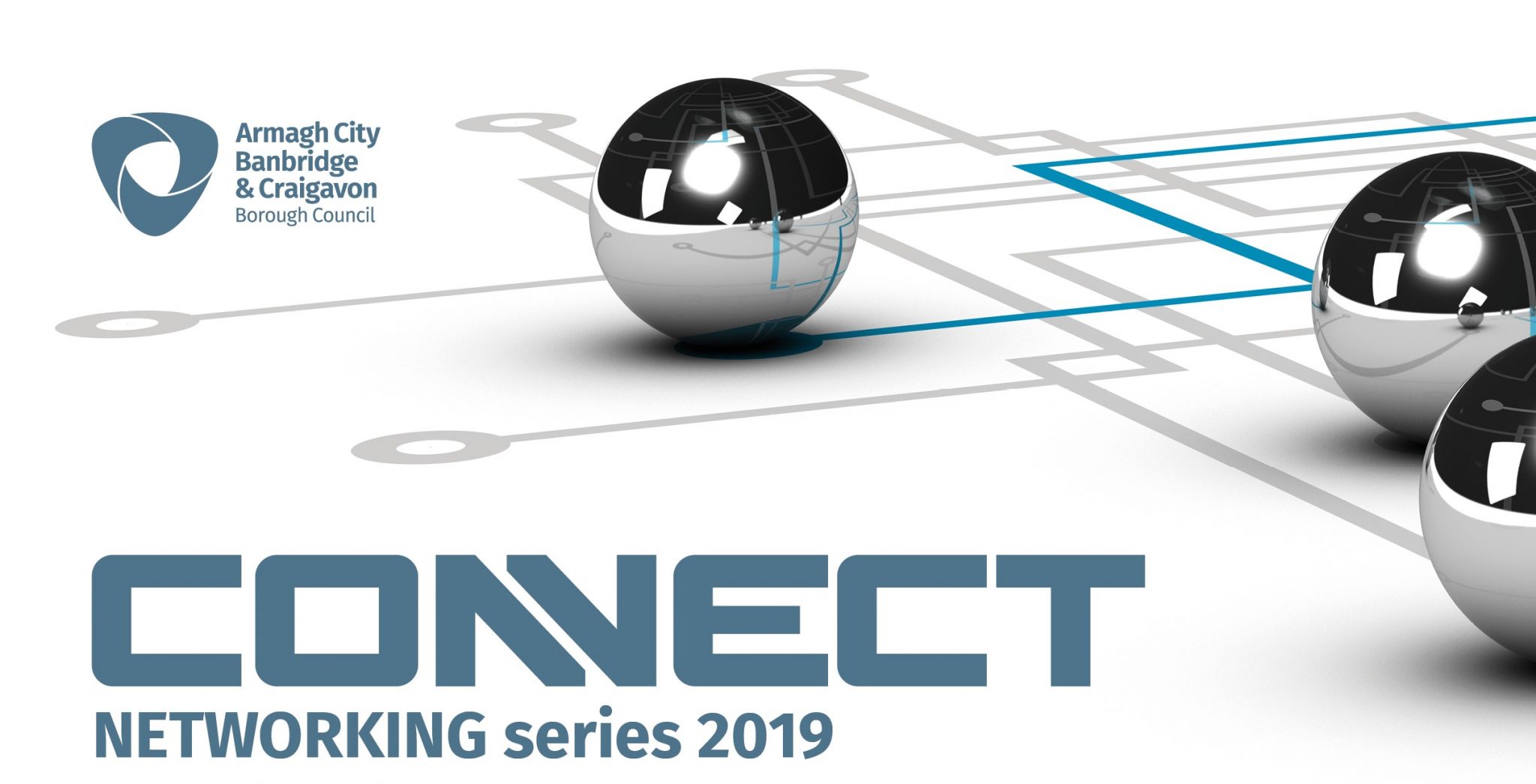 The Connect Business Networking Series 2019, hosted by Armagh City, Banbridge and Craigavon Borough Council, is a series of high quality, dynamic, and inspirational opportunities for local businesses to network and engage with each other. Each event is designed to help businesses to connect and build their networks while focusing on key business issues.
The CONNECT Networking Series of FREE to attend breakfast events will:
Create unique opportunities for local business people and entrepreneurs to network, collaborate and engage with one and other, council and key business organisations and stakeholders;
Inspire local businesses with motivational, inspirational and captivating guest speakers;
Champion our exceptional business leaders, employers, innovators and entrepreneurs from across the borough as well as inspiring new-starts and individuals considering starting a new business;
Build awareness of our world-class products and services;
Provide a platform to build further on relationships within and between the business community, wider economy and council, strengthening the borough as one.
Connecting Digitally LinkedIn Essentials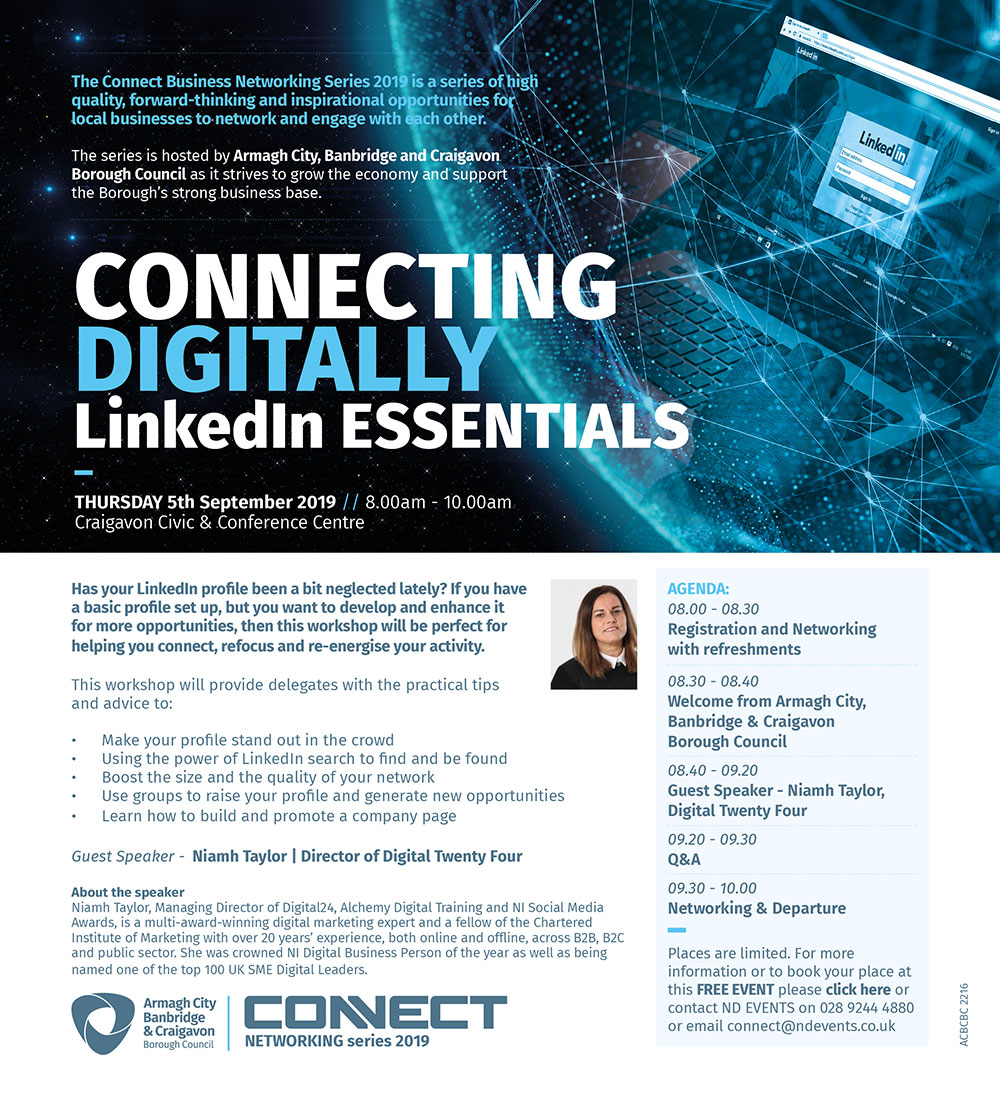 Click here to register for this event.
Believe to Achieve with Dr Michael McKillop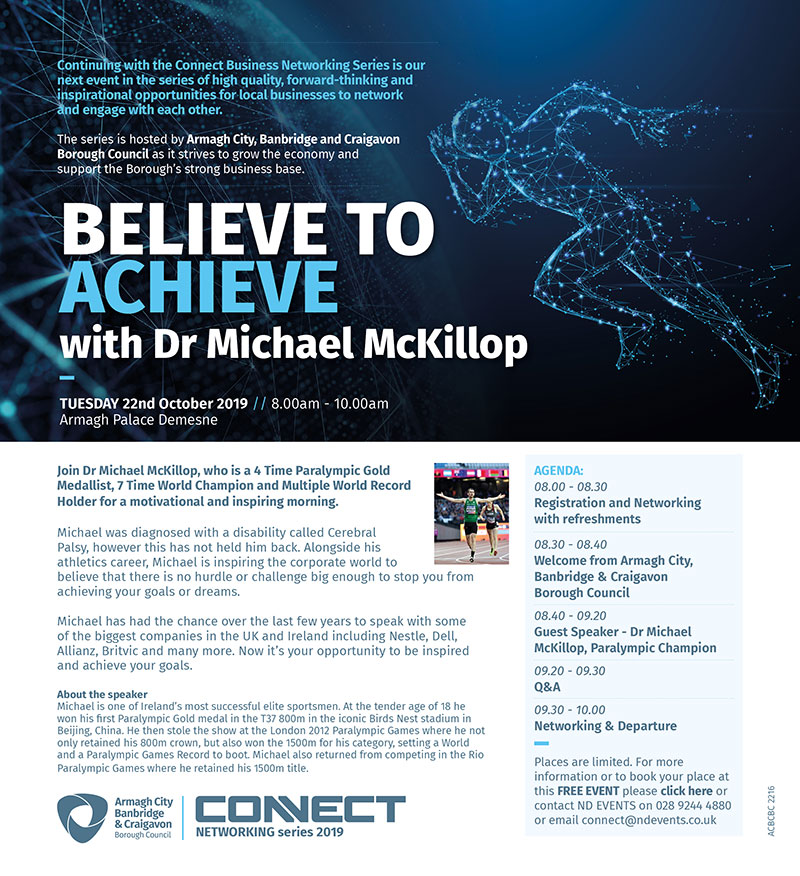 Click here to register for this event.
An Entrepreneur's Journey with Dr Leah Totton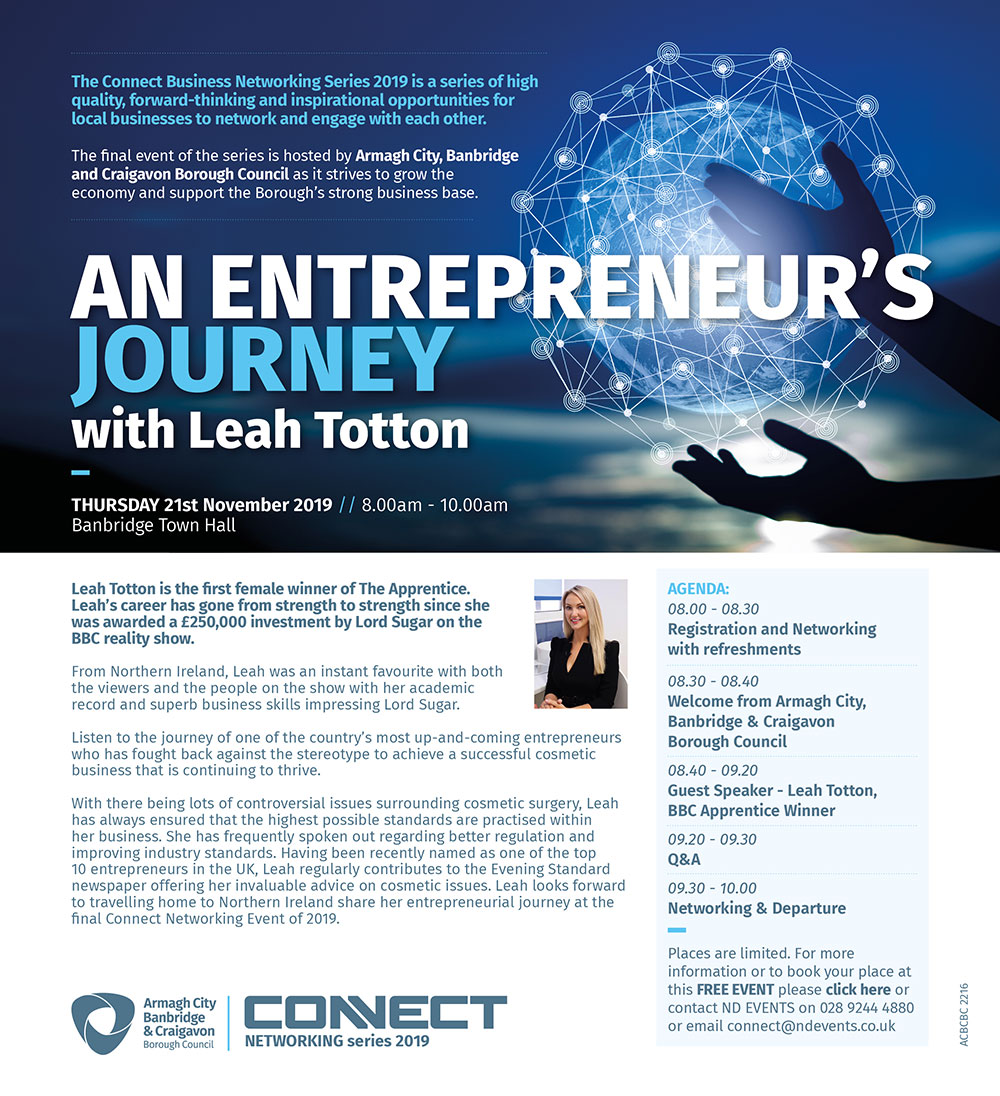 Click here to register for this event.