Kerbside Box Temporary Collection Measures
To reduce the risk of spreading COVID-19, Bryson Recycling has introduced temporary collection measures which will continue to operate until further notice.
For those householders with kerbside boxes, please only put these materials in each box: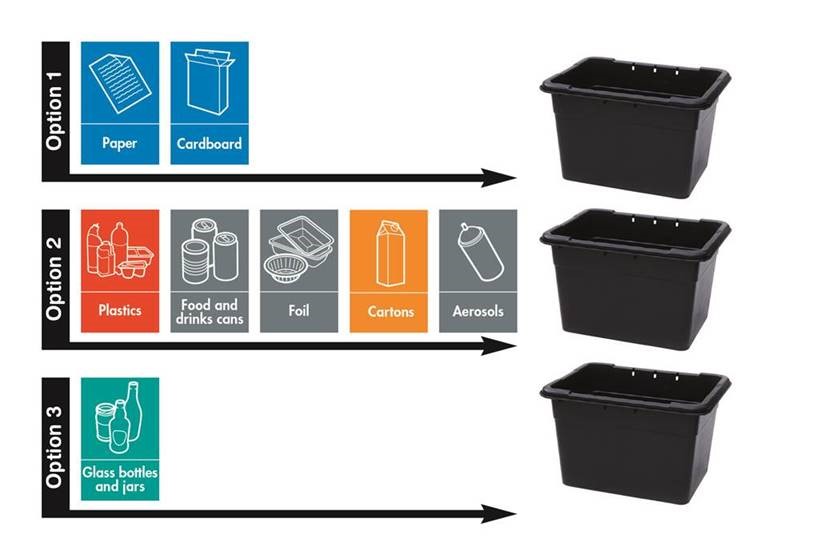 Option 1: Paper and Cardboard
Option 2: Plastics, Food and drinks cans, Foil, Cartons and Aerosols
Option 3: Glass bottle and jars
If you only have 1 or 2 boxes please rotate the materials you present each week. For example, the first week put out paper and cardboard in one box and plastics, food and drinks cans, foil, cartons and aerosols in the other box. The next week put out glass in one box and paper and cardboard in the other box depending on your household requirements.
To view Frequently Asked Questions about the kerbside box service please click here. 
What to put in your green bin/kerbside box