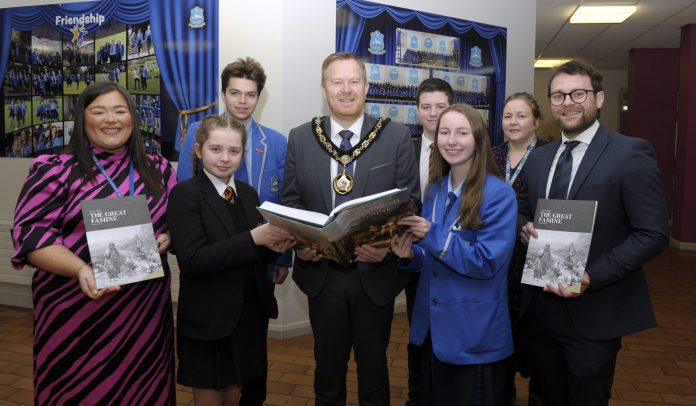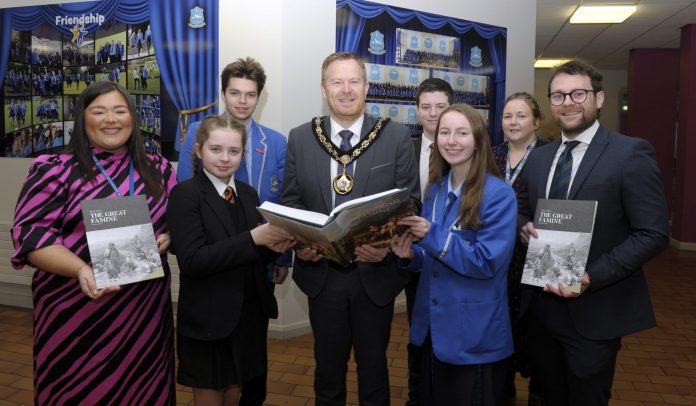 The Great Irish Famine is arguably the most pivotal occurrence in modern Irish history. It's global reach and impact cannot be under estimated.  To aid understanding of this period Armagh City, Banbridge & Craigavon Borough Council's Community Development Department is delivering a number of education initiatives.
One such initiative is the production of an education booklet, which will be distributed to all primary and post primary schools across the borough.
Lord Mayor, Councillor Paul Greenfield, said:  "It is important that the public can access information of relevance to the impact of The Famine locally.  This booklet is an exceptional resource, providing schools within our borough the necessary information which will aid understanding and conversation".
Also included within the programme is the popular "Rippling Effects of The Great Irish Famine", a  free online public lecture series which has already attracted over 720 people registered benefiting from both the live lectures and online YouTube recordings.
The series concludes on Wednesday 22 March 2023 with a lecture entitled "The importance of the Coroner during The Great Irish Famine", which will be delivered by Michelle McGoff-McCann, author of The Irish Coroner: Death, Murder & Politics in Co. Monaghan, 1846-78, due for release in  May 2023.
For further information and to register for the free online lecture, please visit www.armaghbanbridgecraigavon.gov.uk/famine/