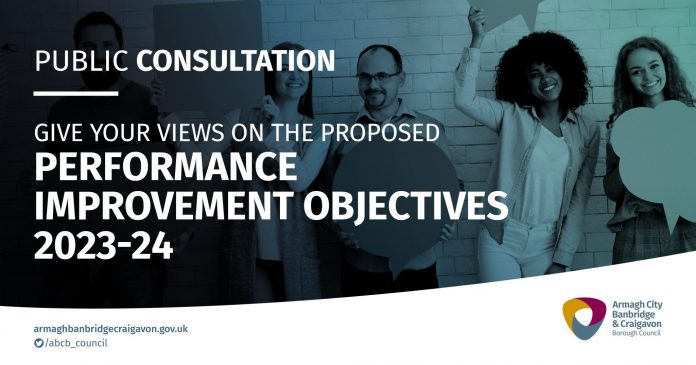 Armagh City, Banbridge and Craigavon Borough Council has opened a public consultation to seek views from residents on a number of proposed performance objectives.
The council has a statutory duty to publish improvement objectives to ensure sustainable and continuous improvements to the way council delivers its services.
Lord Mayor of Armagh City, Banbridge and Craigavon Borough, Councillor Paul Greenfield said,
"We want to deliver the best possible services and ensure anyone availing of our services has a positive experience.
"Waste management is a service provided to every household in the borough, so it's vital we hear from residents to give us feedback on how we can communicate better in relation to this service area. Another key performance priority for council is to develop a strategy to reduce our carbon emissions and the negative impact this has on our environment.
 "As part of the consultation, the proposed objectives will also focus on issues that can impact or delay the effective delivery of our services. We encourage our citizens and businesses to engage in the consultation and give us feedback on how we can improve our services."
The public consultation will remain open until Wednesday 26th April 2023.
To give your views click here.
Should you wish to receive the document in hard copy or an alternative format, please contact the Performance Team on 0300 0300 900 or email