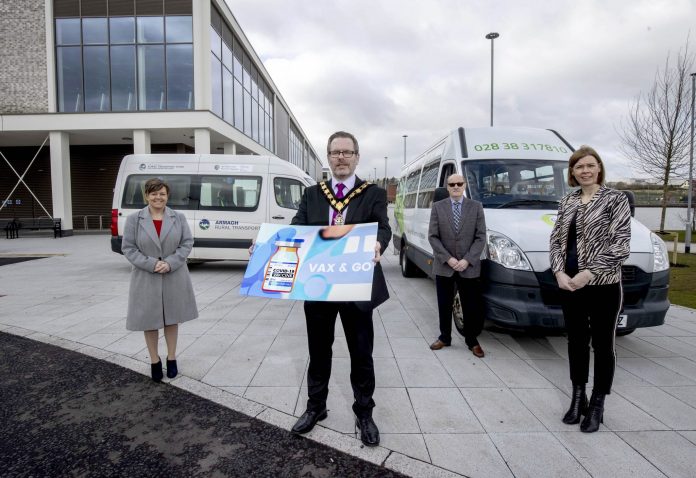 Lord Mayor, Councillor Kevin Savage, is urging residents across the borough who are without access to transport to avail of the free wheel chair friendly, Covid safe transport provided by Armagh Rural Transport and Down Rural Transport Partnerships – which can take you to and from your Covid-19 vaccination appointment.
The service runs throughout the week and is easy to book – simply call 028 3831 7810 for the Banbridge/Craigavon area or 028 3751 8151 for the Armagh area.
Commenting on this vital service the Lord Mayor said: "The vaccine rollout is a key part of the fight against Covid-19. To aid the success of the programme, we need to ensure residents who have been invited for a vaccine can attend their appointment. Thanks to Armagh Rural Transport and Down Rural Transport Partnerships, local residents who may have otherwise been unable to attend their vaccinations appointments will be able to travel safely and at no cost to and from the vaccination sites.
This project has been funded through the Department for Communities Covid-19 Emergency Response fund.
Pictured is Lord Mayor Councillor Kevin Savage with Vivienne Toal from the Southern Health and Social Care Trust, Diane Irwin from Armagh Rural Transport Partnership and John Spiers from Down Rural Transport Partnership.