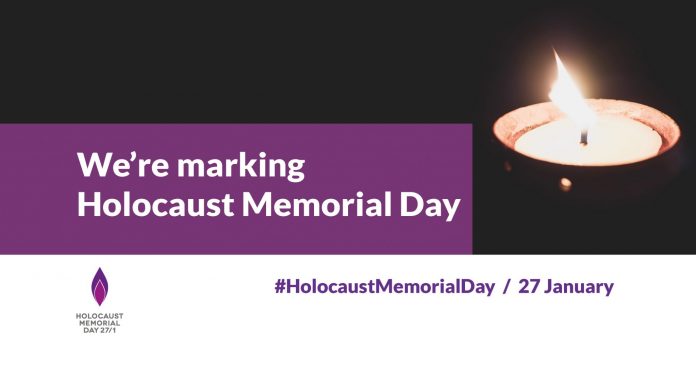 Lord Mayor Alderman Glenn Barr will mark the international memorial day by lighting a candle and asking people to reflect and learn about the Holocaust.
The Holocaust Memorial Day will take place on Thursday 27th January and is coordinated internationally by the Holocaust Memorial Day Trust with this year's theme 'One Day'.
Lord Mayor of Armagh City, Banbridge and Craigavon, Alderman Glenn Barr said,
"One Day when life changed for so many. Survivors of the Holocaust and genocide often talk about the 'One Day', when everything changed.
 "On this international day we remember the 6 million Jews murdered under Nazi persecution and in genocides that followed, and we mark the anniversary of the liberation of Auschwitz-Birkenau, the largest Nazi death camp.
 "During this commemoration I encourage people across our borough to take time to reflect and join me on Thursday 27th January at 8pm by lighting a candle and safely place it in your window. Together let's stand against prejudice and hatred and light the darkness on Holocaust Memorial Day."
The memorial event was organised by the Community Development team as part of the council's calendar of cultural events and to promote good relations.
Holocaust Memorial Day Trust encourages remembrance in a world scarred by genocide. The Holocaust threatened the fabric of civilisation, and genocide must still be resisted everyday. For more information visit www.hmd.org.uk