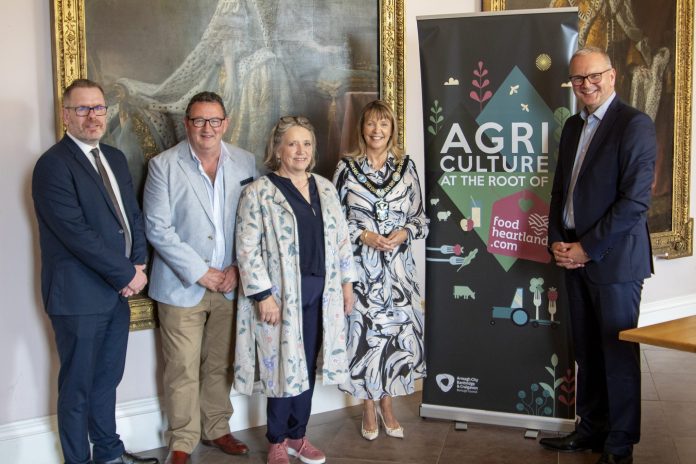 Embracing technology and using it to develop and grow a business is a significant part of the day-to-day running of an organisation, no matter what size – and the latest Food Heartland Network event focussed on this area of expertise for local agri-businesses.
Those attending the event at the Palace in Armagh had the opportunity to learn about the latest trends in technology, simple data-gathering techniques and how they can be applied to any size of business.
Slurrykat, The Robot Farmer and Burren Balsamics all took time to talk to participants about how they have used technology to grow their businesses and offered valuable insights and advice to help encourage those attending to think about how they could incorporate such skills into their own businesses.
Keynote speaker on the night was Philip Birnie who made an informative presentation on using technology to enhance a business and included a wealth of interesting and helpful resources for participants.
Topics covered included computer aided design, advanced manufacturing techniques, data analysis to improve efficiencies, automating tasks, technology to make the best use of labour and resources, to offer flexibility and increase profitability, as well as how new products and techniques are always evolving to help keep businesses up-to-date and at the cutting edge of their field.
The event had plenty of time and opportunity for participants to ask questions of the panel of speakers and to network, connect and learn from each other.
Feedback from the event has once again been incredibly positive. If you would like to become involved in future Food Heartland Network events sign up here: Food Heartland – Armagh City, Banbridge and Craigavon Borough Council