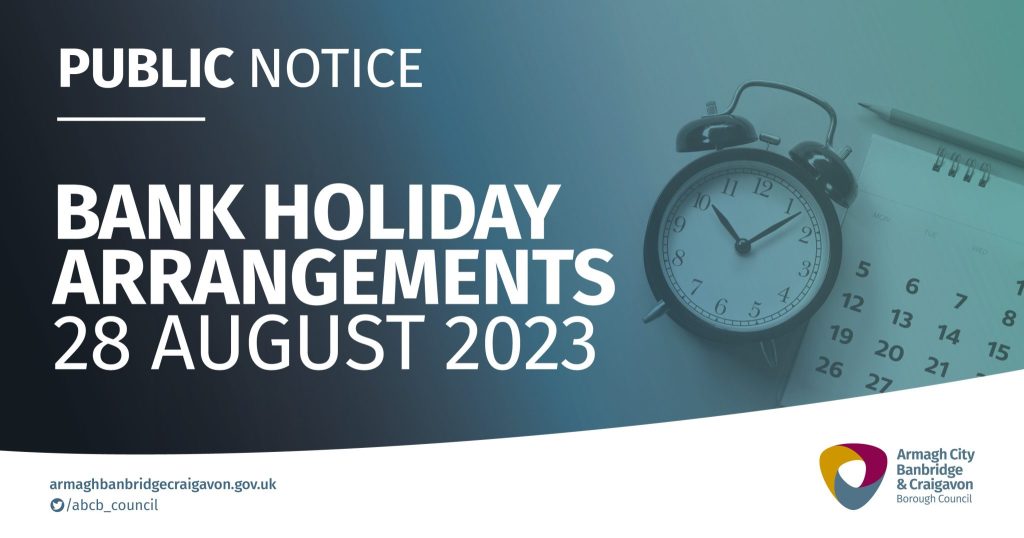 Please see below bank holiday arrangements for Monday 28 August 2023.
Bin Collections
Bins will be collected as normal. Please ensure your bin is presented at your normal collection point by 7am.
Household Recycling Centres
All household recycling centres will be closed. For normal opening hours, visit https://www.armaghbanbridgecraigavon.gov.uk/resident/recycling-centres/
Council Offices
All council offices including The Palace Armagh, Craigavon Civic Centre and the Civic Building, Banbridge will be closed.
Leisure Services & Facilities
For more information on leisure services and facilities, visit https://getactiveabc.com/news/august-bank-holiday-opening-hours/
Tourism & Events
For more information on tourist attractions and events, visit https://visitarmagh.com/