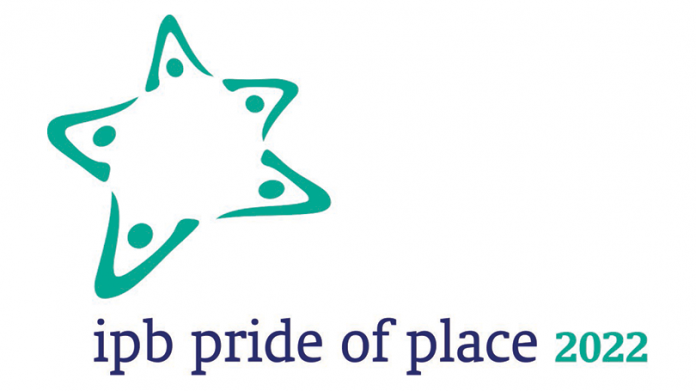 With the prestigious IPB Pride of Place Awards 2022 taking place at the Clayton Hotel in Dublin this Saturday (21 January), three local groups are in the running for an award after Armagh City, Banbridge and Craigavon Borough Council nominated them for the inspiring work they do in the borough.
The Right Key, based in The Old Schoolhouse in Loughbrickland, is nominated in the Community Wellbeing Initiative category for offering health, healing and recovery to individuals within the borough and further afield using traditional and creative therapies for wellness with a special emphasis on music. First formed in Dromore in 2012, it delivers recovery programmes for addiction, mental wellness, trauma and bereavement. In 2016, it secured PEACE IV Programme funding to renovate its new premises in Loughbrickland where it is able to offer a Recovery Café, eight-bed crisis unit, arts and music rooms, woodworking and craft making sheds that promote recycling, counselling rooms and horticultural gardens. It also offers volunteering and employment opportunities.
The Craigavon and Banbridge Volunteer Bureau is nominated in the Population Over 5000 category. First established in 1993 in response to needs of community and voluntary groups, this body provides support in all issues pertaining to volunteering, including recruitment, training and developing vocational volunteer placements. It works with people from all sectors of the community with a strong interest in reaching under-represented groups such as young people, older people, people with a disability, giving them an opportunity to play an active role in the community through volunteering. It provides training for volunteers and placements, providing ongoing support to ensure the health and wellbeing of volunteers and staff. It is currently focused on addressing the emerging Covid-19 issues such as social isolation, loneliness and mental health issues.
Armagh County Show, which celebrated its 175th year in the beautiful surroundings of Gosford Forest Park close to Markethill last year, is nominated in the Community Tourism Initiative category. This agricultural event, which attracts up to 20,000 visitors in June every year, offers a magnificent mix of agriculture, local foods and drinks, arts, and everything you'd expect from the Orchard County and beyond with a plethora of trade stands. Organised by a highly motivated team of volunteers, the show also runs qualifying classes for the all-Ireland finals, including for the prestigious Dublin Horse Show. It represents a significant boost to the local economy through day visitors, overnight stays and associated spend.
Lord Mayor Councillor Paul Greenfield will join representatives from each group on Saturday evening to hear if they have been successful. Attendance at this event has been supported by the Council's Good Relations Programme with funding from The Executive Office.
The IPB Pride of Place competition, which is run in conjunction with local authorities and Co-operation Ireland, acknowledges the work that communities are doing across the island of Ireland. The competition focus is about people coming together to shape, change and improve daily lives in their communities.
Find out more at prideofplace.ie