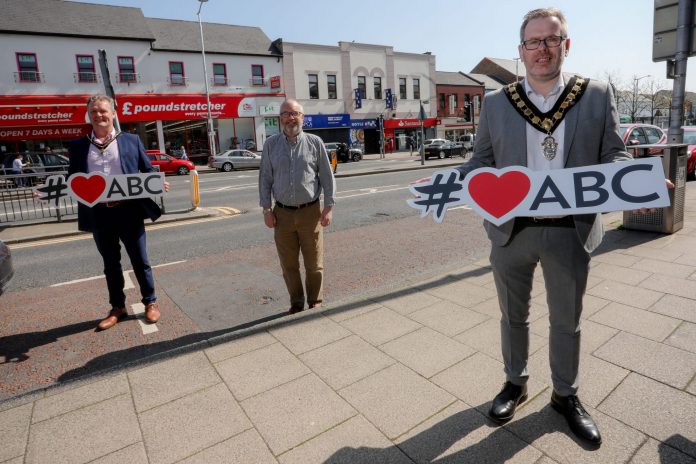 As lockdown measures begin to relax and our local businesses can once again open their doors to the public, Armagh City Banbridge and Craigavon Borough Council are playing their part in helping to assist traders after a long period period of closure.
At a recent full council meeting held remotely on Monday 26 April 2021, following discussions with retail representatives, traders and Chambers, Elected Members agreed to relax restrictions in relation to the The Shops (Sunday Trading & C) Northern Ireland Order 1997 which will allow additional opening times for Sunday trading in the borough on Sunday 2nd and 9th May 2021.
On these dates, larger retail stores of over 280 square metres floor area e.g. standalone supermarkets without fuel pumps on the same site or department type stores will be able to operate from 10am to 6pm, which will assist customers and businesses to keep within the Covid regulations and maintaining safety and hygiene measures. Stores under 280 square metres floor are not restricted by Sunday trading hours and can open ordinarily.
Speaking of the extended Sunday opening hours Lord Mayor, Councillor Kevin Savage said, "I welcome the decision that Council have agreed to relax Sunday opening restrictions, I see it as a small but important action we can take to assist businesses and traders re-establish themselves after such a long and difficult period of lockdown. I would encourage all our citizens to support their local businesses and to always remember to follow Covid regulations as they shop in store."
Armagh City, Banbridge and Craigavon Borough Council are also encouraging everyone to support their local business and traders with the launch of the 'We've Missed You' campaign which aims to promote a strong support local message encouraging everyone to spend locally to show their 'love' for local businesses at this crucially important time.
The campaign has been made possible through funding from the Department for Communities' Covid-19 Recovery Revitalisation Programme which was introduced to support towns and city centres in their recovery.
The council has been working proactively with local businesses to ensure that social distancing and hygiene practices have been implemented for the safe return of customers.  These important measures will help reassure employees and customers that establishments are, and will continue to be, Covid-19 safe.
For further information on the We've Missed You campaign visit our website at www.armaghbanbridgecraigavon.gov.uk/missed-you/ or check out www.facebook.com/armaghbanbridgecraigavon