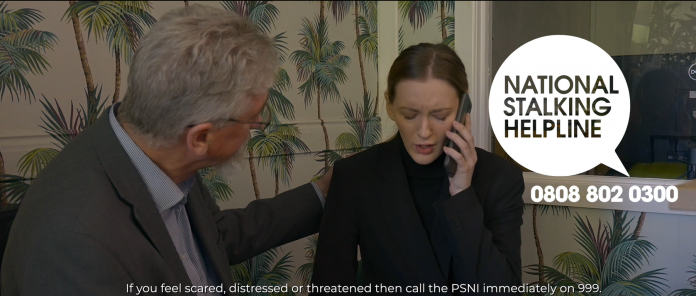 Following the introduction of new legislation, stalking is now a crime in Northern Ireland – and a local social media campaign has just been launched to highlight this.
Armagh City, Banbridge and Craigavon Borough Council in partnership with Newry, Mourne and Down District Council and the Southern and South Eastern Health and Social Care Trust, are aiming to raise awareness around the serious issue of stalking.
Through the creation of a short film, which can be found across a wide range of social media channels and the council website, the campaign highlights what stalking is, how to put personal safety measures in place to protect yourself, how to report stalking and to signpost victims to organisations for help and support.
"Stalking is described as a pattern of unwanted or repeated behaviour from an ex-partner, someone you know, or a stranger, that causes you to feel scared or distressed," explains the Lord Mayor, Councillor Paul Greenfield.
"It can cause intimidation and can have devastating outcomes in the most serious of cases. This campaign is so important to educate people on exactly what stalking is, and that it isn't something that only affects those in the public eye for example. It is a very real issue among 'ordinary' people living 'ordinary' lives and it is vital that people are able to recognise it and know where to find help if they need it."
The four warning signs of stalking: if the behaviour you (or someone you know) is experiencing is 'Fixated, Obsessive, Unwanted and Repeated', then you may be a victim of stalking and you need to ask for help.
The introduction of the Protection from Stalking Act (Northern Ireland) 2022 makes stalking a crime in Northern Ireland and shows people how to recognise and report stalking behaviour.
Help can be found by ringing the National Stalking Helpline on 0808 802 0300 or logging onto www.suzylamplugh.org
You can also call the police on 101 or in an emergency, always call 999.
For more information you can also log onto: www.armaghbanbridgecraigavon.gov.uk/safeguarding