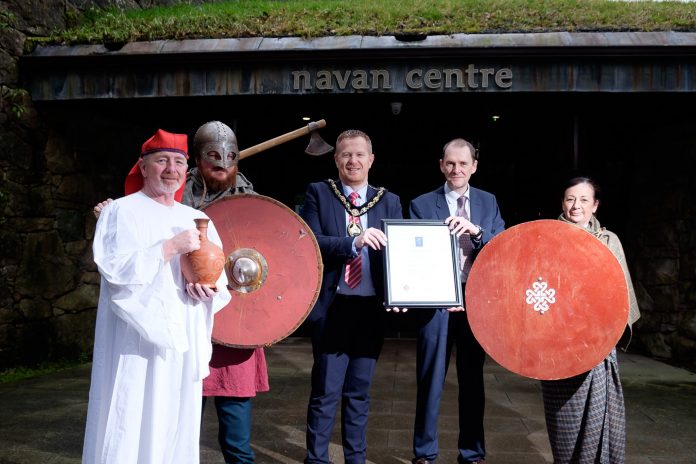 Navan Centre & Fort secure prestigious Sandford Award in recognition for excellence within heritage education.
The Sandford Awards focus on formal, curriculum-aligned and site-led heritage learning programmes that take place in the historic setting or natural environment and use the history and collections or natural resources of the site to engage, inform and inspire visitors.
Owned and operated by Armagh City, Banbridge and Craigavon Borough Council, Navan Centre & Fort is an expansive heritage property with world famous archaeological sites, most importantly, the great Mound of the royal Celtic seat of Ulster, Emain Macha.
---
Commenting on the award win, Lord Mayor of Armagh City, Banbridge and Craigavon, Councillor Paul Greenfield said:
"This is fantastic news for everyone at Navan Centre & Fort, and I am delighted that the education team has gained this very deserving national recognition. With such a hardworking and dedicated team continuing to develop and grow the centre's renowned educational programmes, this honour couldn't be any more fitting!"
---
Through using 'living history' characters and the authentic archaeology, visitors to Navan Centre & Fort learn about the legends and folklore of the ancient capital of Ulster and the lives of such figures as Cu Chulainn and King Conchobar McNessa. The popular attraction also offers an inclusive autism-friendly quiet space and a children's play area, helping bring sensory experience and enjoyment for younger visitors.
Navan Fort is on the tentative list for recognition as a UNESCO World Heritage Site through the Royal Sites of Ireland transnational submission.
To find out more about Navan Centre & Fort please click here.