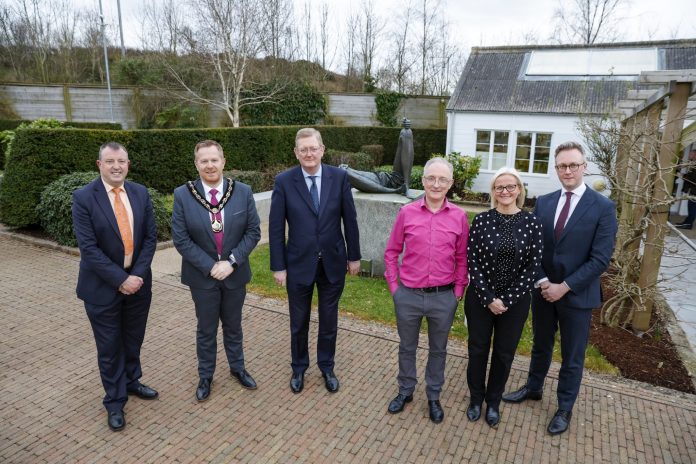 Lord Mayor of Armagh City, Banbridge and Craigavon Councillor Paul Greenfield welcomed Lord Caine to hear about plans to expand the F.E. McWilliam Gallery and Studio following the successful £3.6m levelling up fund bid.
Plans are firmly in place to transform the facility by expanding the exhibition space to increase visitor capacity and create more engaging opportunities to host events and educational programmes.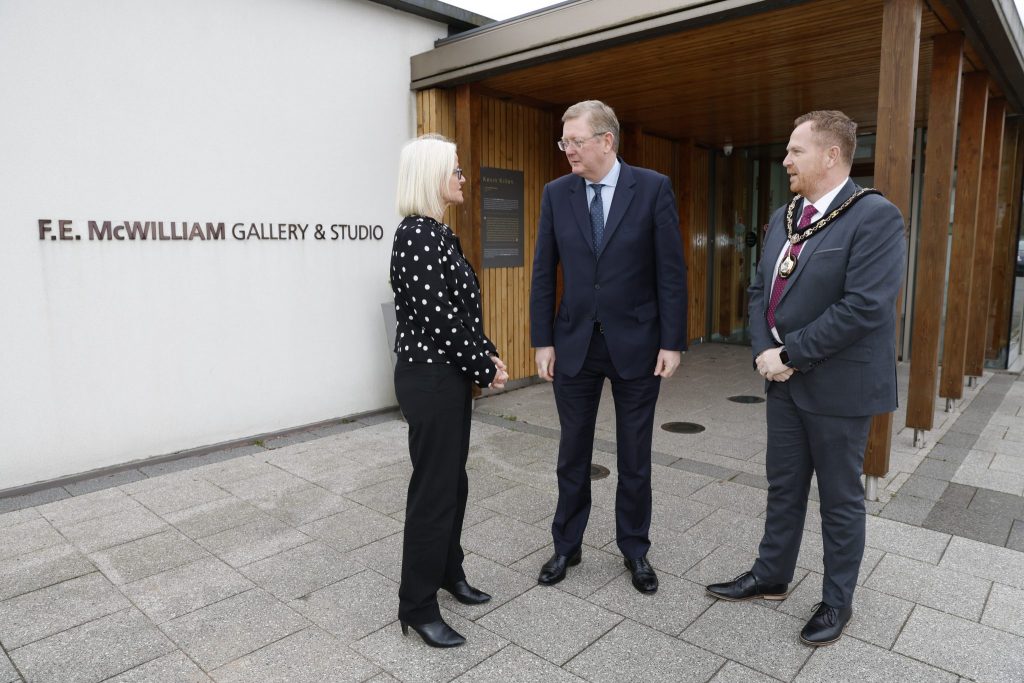 Lord Mayor of Armagh City, Banbridge and Craigavon Borough, Councillor Paul Greenfield said,
"We were delighted to welcome Lord Caine to Banbridge to give an update on investment plans to extend and enhance the internationally renowned F.E. McWilliam Gallery and Studio.
"I want to thank Lord Caine, and the UK Government for their significant support which will now enable council to fully progress this project and positively transform the facility to cater for growing visitor numbers.
"Situated along the A1 corridor, the gallery and studio is a major gateway to drive and boost tourism by attracting international visitors and profiling our borough as a key destination."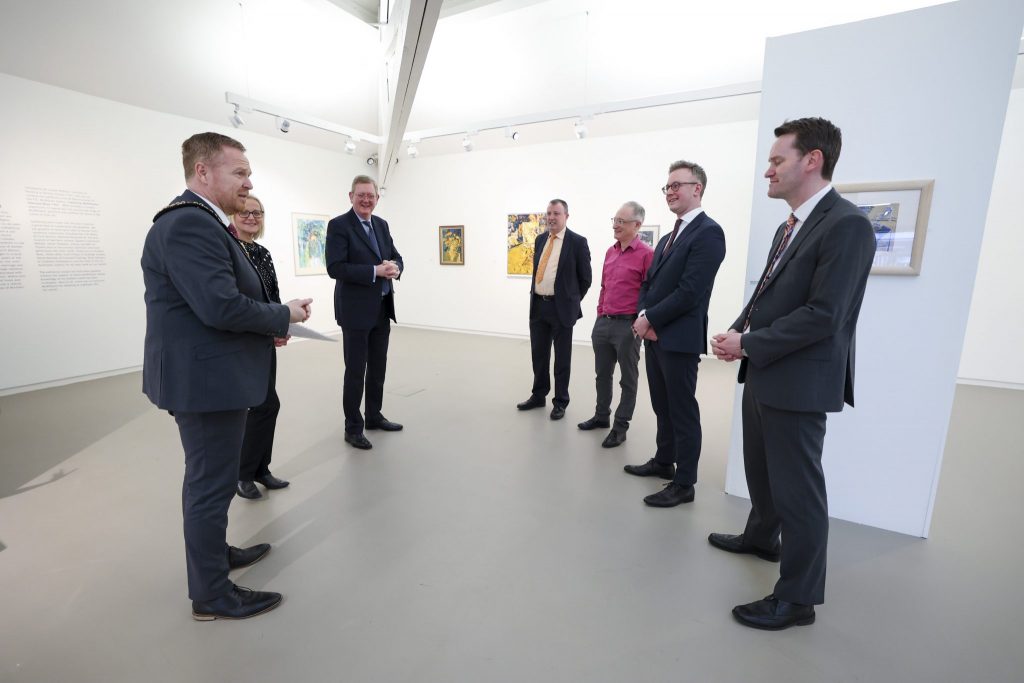 Funded by the UK Government's Levelling Up Fund, the project is supported by an additional £397,000 investment from Armagh City, Banbridge and Craigavon Borough Council.
Parliamentary Under Secretary of State for Northern Ireland Lord Caine said: 
"It's fantastic to hear how the £3.6m allocated under Round Two of the Levelling Up Fund will benefit this gallery and the local community.
"The expansion and upgrade of the gallery will help it realise its potential as an internationally renowned cultural space and will support the growth of the regional visitor economy."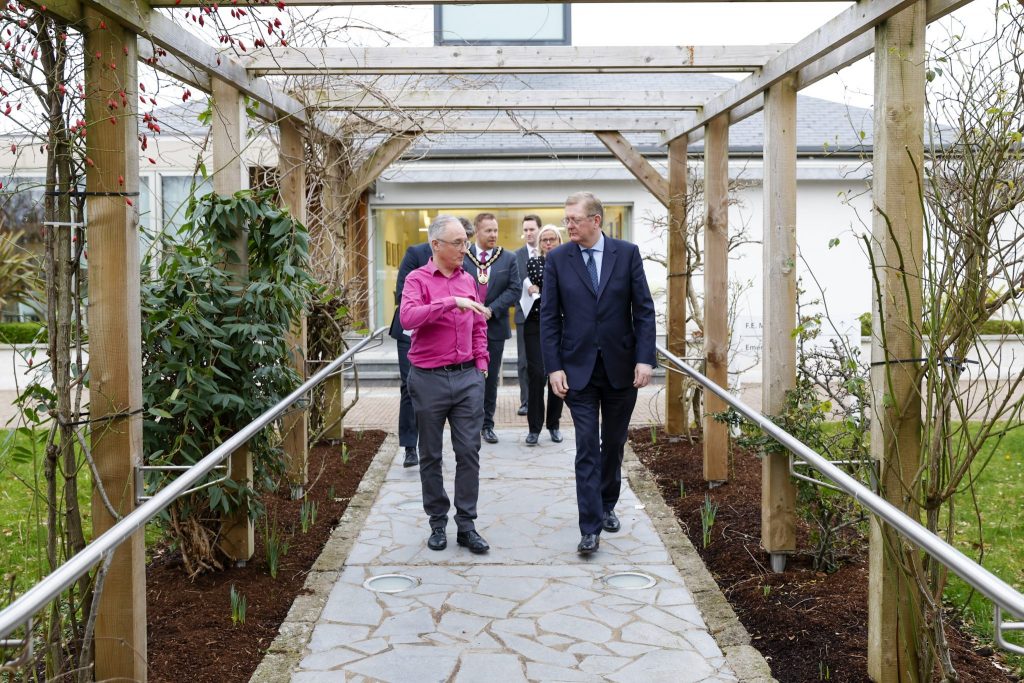 The F.E. McWilliam Gallery & Studio opened in 2008 attracting over 500,000 visitors in its first decade.
Last month the UK government announced more than 100 projects were awarded a share of £2.1 billion from the second round of its Levelling Up Fund.