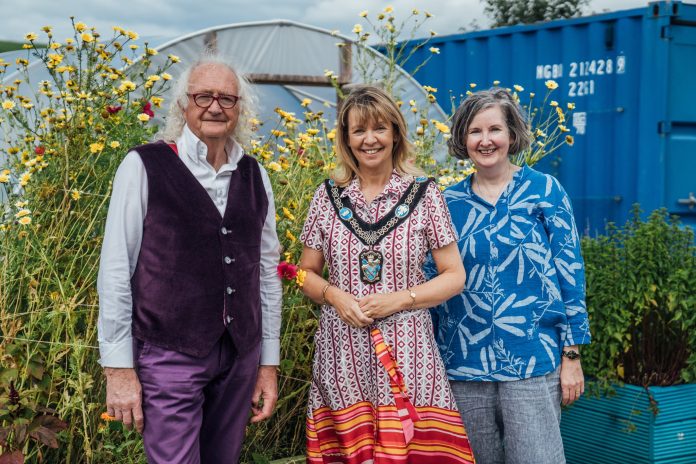 The Mid-Armagh Community Network is set to receive £9,721 funding through the Arts Council's National Lottery Rural Engagement Arts Programme (REAP) to develop a community-based project to teach music, dance and drama within an Ulster-Scots context.
The programme, worth £400,326 was established in 2022 with the aim of providing an integrated, cohesive approach to the needs of rural communities as they emerged from the global pandemic.
The overarching theme of the programme is to tackle isolation and loneliness and promote social inclusion and wellbeing through participation in the arts. The third round of funding will see 63 community groups and arts organisations in rural-based communities across Northern Ireland receive funding to support a range of arts interventions to improve mental health, wellbeing, and cultural skills.
The Mid-Armagh Community Network project aims to encourage participation in Ulster Scots traditional art forms by offering low-cost lessons in Scottish traditional fiddle, Scottish theatre, dance, drama and accordion. The project will also develop a community choir and students can participate in music exams. The project aims to engage 150-160 participants and lesson fees will be kept as low as possible to encourage participation from those who are more financially disadvantaged in the community.
Gilly Campbell, Director of Arts Development, Arts Council of Northern Ireland, commented,
"The Arts Council of Northern Ireland is delighted to make this funding available to rural communities. We know that taking part in arts activities can raise self-esteem, boost confidence and motivation, as well as alleviate isolation and loneliness. 
"Thanks to The National Lottery players, the National Lottery Rural Engagement Arts Programme has supported 135 arts projects in rural areas with total National Lottery funding of £898,780 since its establishment in 2022. 
"The programme has been making positive impacts in rural communities by increasing opportunities for people to engage and participate in meaningful arts activities, enriching their lives for the better. The Arts Council believes that arts, and coming together as communities, can all make a vital contribution to building wellbeing, confidence, and healthy, integrated communities."
Commenting on the funding awarded to the Mid-Armagh Community Network, Lord Mayor Alderman Margaret Tinsley said,
"This is great boost for a rural community network within the Armagh, Banbridge and Craigavon borough. Recently we have seen the positive impact of the funding to the Nature and Nurture programme in Aghagallon, Donaghcloney and Tannaghmore, which welcomed 36 participants over 4 months. All participants reported that the project had benefitted their mental health and wellbeing, and they had learned new creative skills or tried a new creative activity. We look forward to the development of the Mid-Armagh Community Network programme."
Click here to view the full list of those offered funding.