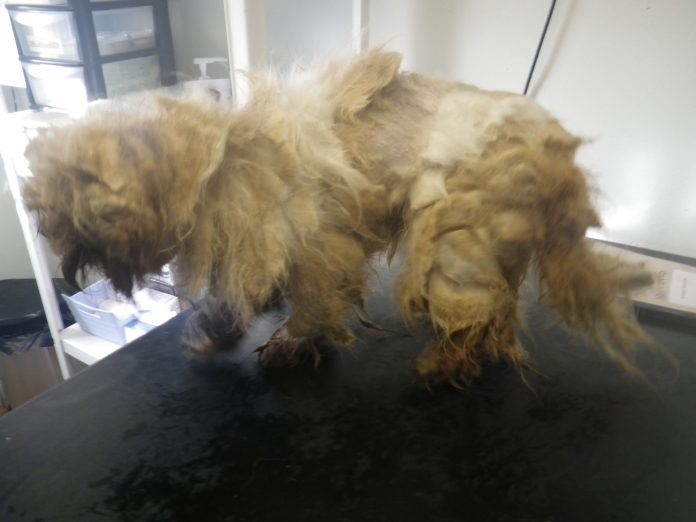 Mr Daniel McKenna and Mr James McKenna, both of Carrickvale Manor, Lurgan, have been found guilty of offences under the Welfare of Animals Act (Northern Ireland) 2011 following prosecution in Craigavon Departmental Court, sitting before Deputy District Judge Trainor at  Craigavon Courthouse  on Tuesday 4 May 2021.
Both defendants were found guilty of causing  unnecessary suffering and failing to ensure the welfare of a Shih Tzu type dog.
On 14 February 2020 a Council Animal Welfare Officer visited the home of both defendants following a complaint regarding the welfare of a dog. The dog was found to be very thin with a very poor body condition. The Shih Tzu was observed to have lesions on its skin and the animal's coat was  severely matted.
The dog was assessed by a veterinary surgeon who determined the animal to be suffering unnecessarily. Both men accepted responsibility for the dog. The animal was taken into council care and has subsequently been successfully rehomed.
In court there was no appearance from James and Daniel McKenna and both parties were convicted in their absence, fined £100 each, ordered to pay care costs of £215.64 each, pay £15 levy each, pay legal costs of £60 each plus a Disqualification Order from keeping any animals was granted in respect of both defendants for a period of two years.
A Council spokesperson commented: "There is no excuse, under any circumstances, for acts of animal neglect such as this. We will continue to pursue those that fail to care for the welfare of animals and will use all enforcement powers available to us to take action against anyone guilty of causing harm or cruelty. We would ask if anyone has any concerns regarding the safety or welfare of an animal to report it to the council on T: 028 3751 5800 or email "