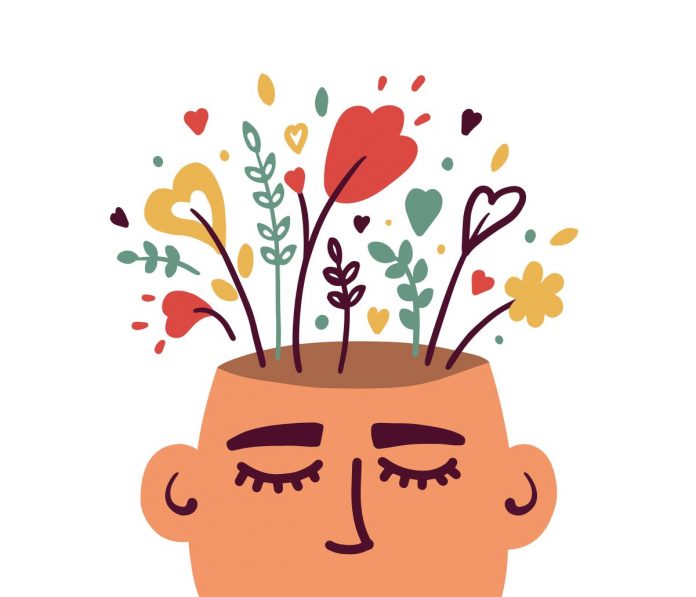 Armagh City, Banbridge and Craigavon Borough (ABC) Council is encouraging local residents to check out its range of free workshops and online events aimed at exploring various aspects of mental health and wellbeing.
Led by ABC Council's PEACE IV department in partnership with Women's Aid Armagh and Down, and WAVE Trauma Centre, the free workshops are open to all residents in the ABC borough and will be rolled out over the next couple of months.
The suite of workshops will cover varied and interconnected topics such as trauma recovery, techniques to support positive mental health and wellbeing, and moving beyond the legacy of the troubles – aiming to help enhance skills, knowledge and support provision around these important areas.
Taking place from Wednesday 06 October, the courses are as follows:
𝐖𝐡𝐲 𝐒𝐞𝐥𝐟 𝐂𝐚𝐫𝐞 𝐌𝐚𝐭𝐭𝐞𝐫𝐬 𝐍𝐨𝐰: 𝐖𝐞𝐝𝐧𝐞𝐬𝐝𝐚𝐲 0𝟔 October 𝟐𝟎𝟐𝟏, 𝟕𝐩𝐦-𝟗𝐩𝐦. Focus point. Taking responsibility to protect and monitor your own physical, emotional, mental, psychological and spiritual wellbeing.
𝐖𝐡𝐲 𝐖𝐞 𝐒𝐥𝐞𝐞𝐩: 𝐖𝐞𝐝𝐧𝐞𝐬𝐝𝐚𝐲 13 October 𝟐𝟎𝟐𝟏, 𝟕𝐩𝐦-𝟗𝐩𝐦. This workshop will uncover some of the mysteries of sleep and what we know of the functions of sleep and dreaming.
𝐌𝐢𝐬𝐮𝐬𝐞 𝐨𝐟 𝐎𝐯𝐞𝐫-𝐓𝐡𝐞-𝐂𝐨𝐮𝐧𝐭𝐞𝐫 𝐃𝐫𝐮𝐠𝐬: 𝐖𝐞𝐝𝐧𝐞𝐬𝐝𝐚𝐲 20 October 𝟐𝟎𝟐𝟏, 𝟕𝐩𝐦-𝟗𝐩𝐦. To become familiarised with the effects and side effects of the most commonly used prescription and over-the-counter medicines in Northern Ireland.
𝐒𝐮𝐩𝐩𝐨𝐫𝐭𝐢𝐧𝐠 𝐂𝐡𝐢𝐥𝐝𝐫𝐞𝐧 𝐚𝐧𝐝 𝐘𝐨𝐮𝐧𝐠 𝐏𝐞𝐨𝐩𝐥𝐞 𝐭𝐨 𝐁𝐮𝐢𝐥𝐝 𝐑𝐞𝐬𝐢𝐥𝐢𝐞𝐧𝐜𝐞 𝐃𝐮𝐫𝐢𝐧𝐠 𝐂𝐨𝐯𝐢𝐝-𝟏𝟗: 𝐖𝐞𝐝𝐧𝐞𝐬𝐝𝐚𝐲 𝟐7 October 𝟐𝟎𝟐𝟏, 𝟕𝐩𝐦-𝟗𝐩𝐦. Understand resilience. Learn six common trauma-informed principles for building resilience.
𝐓𝐫𝐚𝐮𝐦𝐚, 𝐆𝐫𝐨𝐰𝐭𝐡, 𝐚𝐧𝐝 𝐏𝐨𝐬𝐬𝐢𝐛𝐢𝐥𝐢𝐭𝐢𝐞𝐬 𝐟𝐨𝐫 𝐭𝐡𝐞 𝐇𝐞𝐥𝐩𝐢𝐧𝐠 𝐏𝐫𝐨𝐟𝐞𝐬𝐬𝐢𝐨𝐧𝐬: 𝐖𝐞𝐝𝐧𝐞𝐬𝐝𝐚𝐲 03 November 𝟐𝟎𝟐𝟏, 𝟕𝐩𝐦-𝟗𝐩𝐦. Dealing with the negative effects of trauma is something that has been with us for millennia.
𝐒𝐩𝐞𝐚𝐤𝐢𝐧𝐠 𝐭𝐡𝐞 𝐔𝐧𝐬𝐩𝐞𝐚𝐤𝐚𝐛𝐥𝐞 – 𝐂𝐨𝐦𝐦𝐮𝐧𝐢𝐜𝐚𝐭𝐢𝐨𝐧 𝐚𝐧𝐝 𝐂𝐨𝐯𝐢𝐝-𝟏𝟗: 𝐖𝐞𝐝𝐧𝐞𝐬𝐝𝐚𝐲 10 November 𝟐𝟎𝟐𝟏, 𝟕𝐩𝐦-𝟗𝐩𝐦. Communication: types of communication that transmits trauma.
𝐁𝐫𝐚𝐢𝐧 𝐃𝐞𝐯𝐞𝐥𝐨𝐩𝐦𝐞𝐧𝐭 𝐢𝐧 𝐭𝐡𝐞 𝐂𝐨𝐧𝐭𝐞𝐱𝐭 𝐨𝐟 𝐂𝐡𝐢𝐥𝐝𝐡𝐨𝐨𝐝 𝐓𝐫𝐚𝐮𝐦𝐚: 𝐖𝐞𝐝𝐧𝐞𝐬𝐝𝐚𝐲 17 November 𝟐𝟎𝟐𝟏, 𝟔𝐩𝐦-𝟗𝐩𝐦. This three-hour online workshop will provide an overview of how brain development can be adapted for survival as a result of early childhood trauma.
The project is funded by the PEACE IV programme, a cross-border initiative, financed through the European Union and managed by the Special EU Programmes Body (SEUPB). This programme has been designed to support peace and reconciliation in Northern Ireland and the Border Region of Ireland.
Open to all, book your place https://bit.ly/3zkkfx6
For more information contact