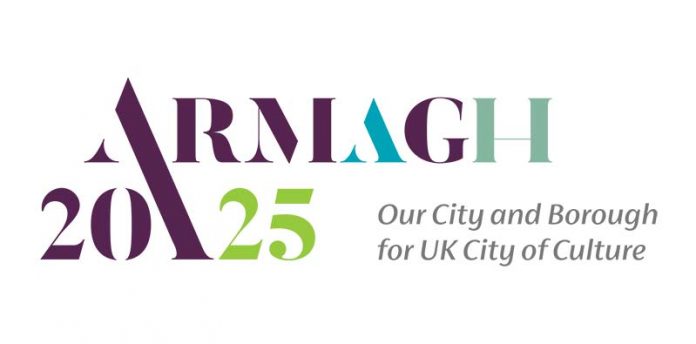 The bid team for Armagh City and borough's UK City of Culture 2025 want everyone to get involved in shaping the final entry for the competition by taking part in local workshops in person or on-line – to have your say!
This is a really exciting opportunity for the City and borough, and the next stage of the process will see the current eight cities narrowed down to three. To help make that all-important final three, the team need your support to win this for the borough.
The bid being developed must reflect what the key needs of our area are and how cultural regeneration can address those needs. To do this the team need to hear what arts, culture and heritage mean to the people, businesses, organisations and communities of our borough, and are encouraging everyone to join the conversation!
We want you to tell us what interests you about our borough, what knowledge can you share with us, and what exciting things you feel could be part of our offer for 2025.  We want to create new stories of thought and innovation, using every creative means at our disposal, and through working together we hope to make a positive lasting impact.
If you are involved in an arts, culture and heritage organisations or are a creative individual the team also need your help in shaping the programme for the year and how individuals and organisations from across the borough and Northern Ireland might work in partnership to develop and deliver aspects of the programme.
Engagement workshops are being held the week commencing 29 November as follows:
Tuesday 30 November, Market Place Theatre and Arts Centre, Armagh from 5.30 – 7pm
Thursday 2 December, Town Hall, Portadown from10.00 – 11.30am
Thursday 2 December, Old Town Hall, Banbridge, 2.00 – 3.30pm
Or if you would prefer to attend remotely then you can join a Zoom on-line workshop on Tuesday 30 November via Zoom Meeting 7.30 – 9.00pm   
Due to ongoing Covid restrictions places must be booked in advance by emailing:
If you cannot or do not wish to attend a workshop but would still like to have your say then please complete the short survey by logging on to www.Armagh2025.com to find out more.
Let us know what you think and be part of this amazing journey.