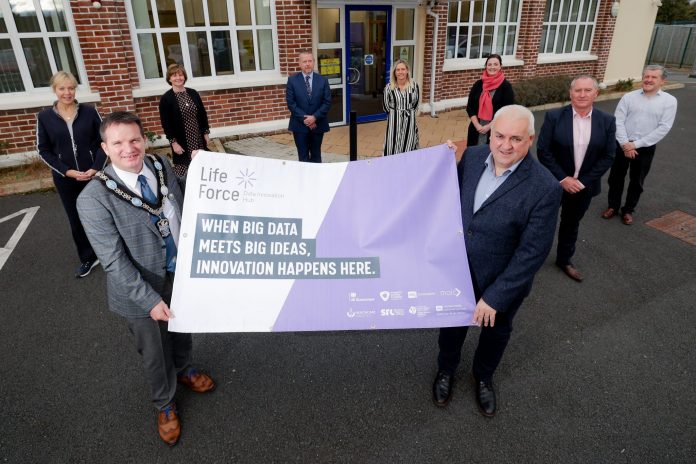 Armagh City, Banbridge and Craigavon Borough (ABC) Council has secured two hundred and sixty-thousand pounds from the UK Government's Community Renewal Fund – a £220m fund for testing pilot interventions that respond & offer innovative approaches to local challenges and local need.
 The successful 'Southern Region Data Innovation Hub' application will see public and private sector stakeholder's work together to identify and support up to six projects that harness the potential of data driven innovation to respond to social and economic challenges across the ABC Council and Newry, Mourne and Down Council areas.
 The new Data Hub will be located at Council's old school house building in Bleary, Craigavon and will include a focus on finding data driven solutions that improve the health and wellbeing of citizens in rural areas.
 Commenting on the award Alderman Glenn Barr, Lord Mayor of Armagh City, Banbridge and Craigavon said:
"We're delighted to have secured this substantial award from the UK Government's Community Renewal Fund which will act as a further catalyst to our work on improving digital connectivity and the productivity of our local businesses."
Brendan Crossey, Founder and CEO of Healthcare Analytics said:
"We're excited to be leading on this major opportunity for data driven innovation in the Southern Region. The Hub will allow us to bring together companies with ideas and challenges with data specialists, to accelerate new data driven products and services that will benefit citizens across the southern region, and Northern Ireland".
Shane Devlin, Chief Executive of the Southern Health and Social Care Trust said:
"The successful UK Community Renewal Fund application is testament to the social and economic potential of collaboration between the region's health and economic development stakeholders and our dynamic private sector businesses. We look forward to seeing some of the potential for data driven health innovations being realised through the Data Innovation Hub."
Dr. David Brownlee, Innovation Advisor at Health and Social Care (HSC) Innovations said:
"This is an excellent opportunity for Health and Social Care working in partnership with local Life Sciences and data analytics companies.  By harnessing the value of healthcare data, along with practical insights from clinical and healthcare professionals, solutions will be explored and tested to prevent, detect, diagnose, and treat disease earlier.  It is hoped that a number of these solutions will result in products that will deliver future improvements in healthcare and ultimately benefit patients."
The Southern Region Data Innovation Hub is now seeking expressions of interest from companies and organisations in the Armagh City, Banbridge and Craigavon Borough and Newry Mourne and Down Council areas that have data driven innovation ideas. If you are a data analytics Small to Medium sized Enterprise and could benefit from support to get a data innovation project off the ground, contact Brendan Crossey at by Sunday 9 January 2022.