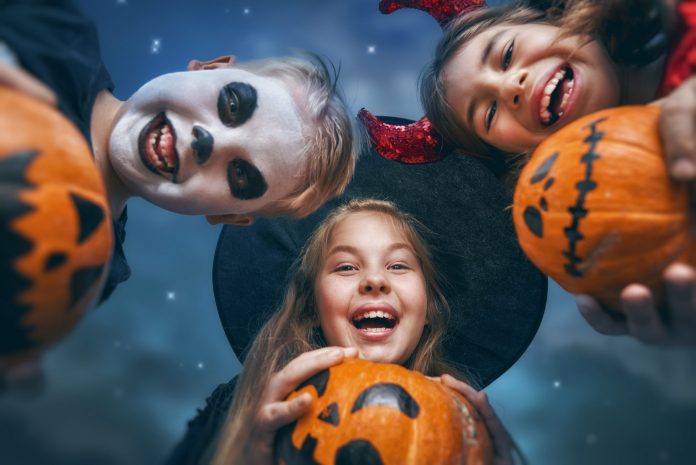 Things are about to get spooky this Halloween with getactiveabc's frighteningly good line-up of ghoulish games and eerie events! From the spooktacular fireworks display at Craigavon Lakes to fang-tastic multi-sports camps, there is something for everyone to enjoy as darkness falls this Halloween!
Spooktacular Halloween Multi-Sports Camps – Monday 25 – Friday 29 October 2021
Don't let the kids be bone idle, turn into a zombie in front of the screen or drive you batty at home this Halloween! Book them into one of the getactiveabc multi-sports camps across the borough. With a wide range of activities, sports, games and crafts, whilst making new friends in a fun and safe environment, it's a great way to keep your little monsters entertained over the mid-term break! All activities take place under the supervision of qualified coaches and experienced leaders.
You can book online at www.getactiveabc/halloween
Craigavon Fireworks Display – Thursday 28 October 2021
It's a monster mash of ghostly goings-on and fantastically frightening fun as the annual Craigavon Halloween Extravaganza returns on Thursday 28 October. The spooky spectacular gets underway with the magical Halloween carnival parade from Rushmere Shoping Centre at 7.30pm before crossing the beastly bridge to Spooky South Lake for the welcome return of a bewitching monster island themed firework display at 8pm!
http://www.getactiveabc.com/halloween has all the details.
Halloween at Craigavon Golf & Ski – 26, 27 & 31 October
The scarily entertaining Golf and Ski Centre in Craigavon has lined up a spookily fun Snowtubing & Skiing Halloween Special event which promises some hair-raising fun for your little ones! They can blow off the cobwebs and fly down the slope like a witch during a fangtastic afternoon of snowtubing followed by a beastly feast in the Alpine Lodge Café.
for 5-12 year olds, £20 per child.  Book your place at www.getactiveabc.com/halloween
 Not so scary membership packages!
With dark evenings descending and the appearance of slippery, wet, leaf-strewn pavements, you might think your exercise routine is doomed this autumn! Don't let the good habits you developed over the summer die out. Keep your motivation in order by signing up for a getactiveabc membership. With newly refurbished gyms, over 160+ classes across nine centres to choose from, no contract or joining fee, a freeze option and eight days in advance online booking for gym, class and swim sessions – enjoy some 'me time' this autumn and the physical and mental benefits a good exercise routine can bring!