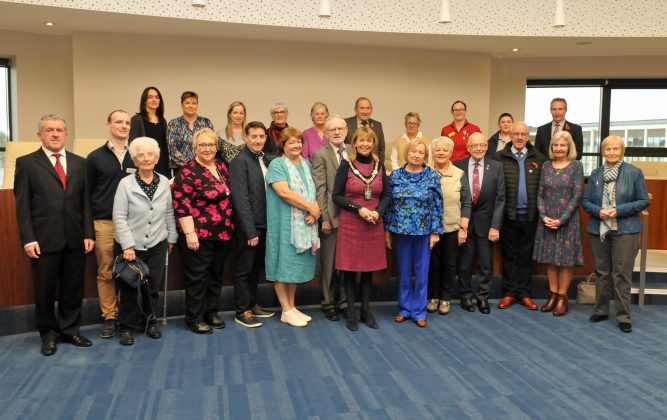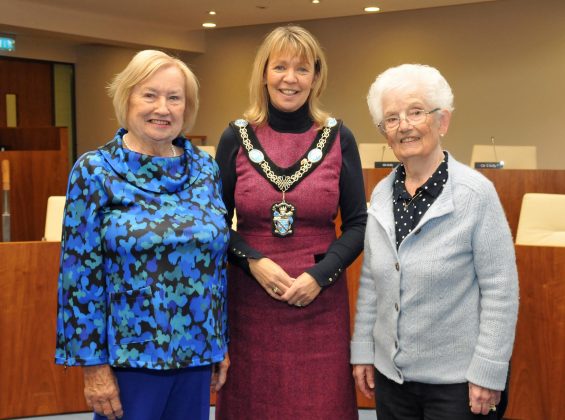 Last week, Lord Mayor Alderman Margaret Tinsley was delighted to receive members of the Craigavon Cardiac Care Association along with staff from Craigavon Area Hospital to mark the work of the Association for over 50 years.
Chair of Craigavon Cardiac Care Association, Mrs Philomena Hagan spoke on the work and achievements of the Association over the years, while the Lord Mayor along with Councillor Lavelle McIlwrath congratulated everyone for their fundraising efforts, which have helped save many lives of those patients who have visited the Cardiac Care Department at the hospital.
Congratulations everyone!