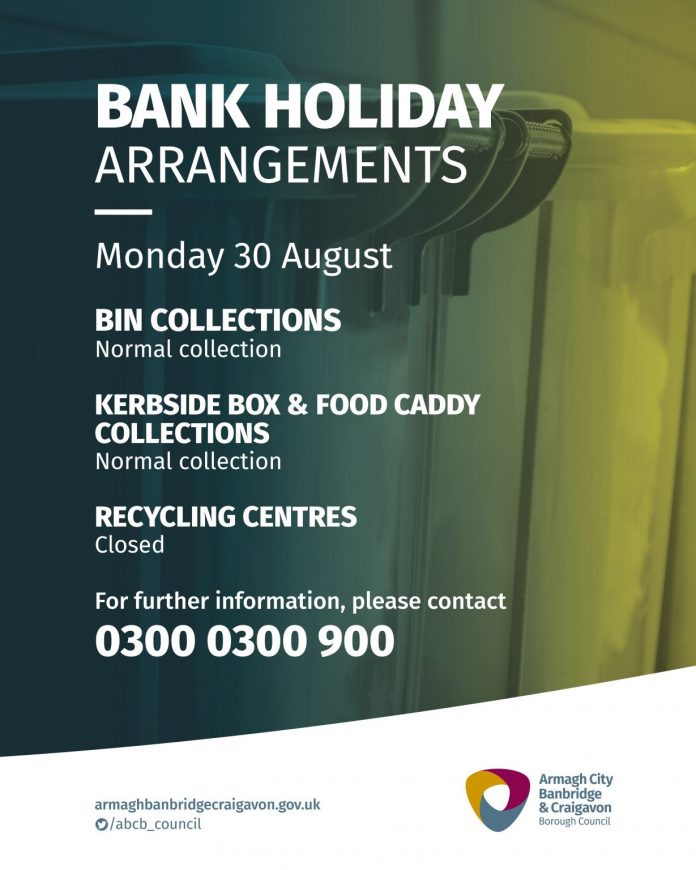 BANK HOLIDAY ARRANGEMENTS: WASTE COLLECTIONS & RECYCLING CENTRES
Your household waste collection service will be collected as normal on Monday 30 August, however Household recycling centres will be closed.
Please note: Due to ongoing disruption to Bryson kerbside box collections some areas may experience a delay in their collection. For the latest update on kerbside box collections go to
https://bit.ly/3s6T4nx
.