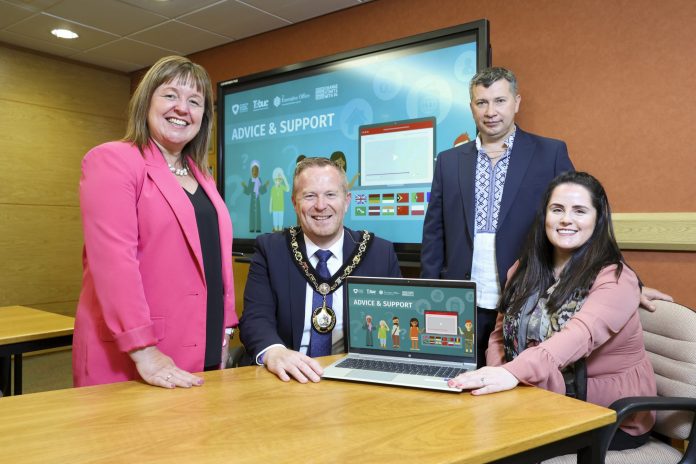 Armagh City, Banbridge and Craigavon Borough Council has become the first local authority in Northern Ireland to launch multi-lingual information hub for the area's migrant newcomer communities.
Developed in collaboration with the Law Centre NI, the online information hub is designed to help migrant newcomers understand what their immigration status means and how it impacts their eligibility to access public funds and other services.
The comprehensive online resource – that features 12 different languages across more than 30 videos – provides tailored guidance and advice to people with settled, pre-settled, visa holder and refugee immigration statuses. Based on these statuses, the videos talk through individual rights and entitlements around employment, health care, social security, housing, and education as well as signpost to key support organisations.
---
Speaking at the launch of the new online migrant information hub, Lord Mayor of Armagh City, Banbridge and Craigavon, Councillor Paul Greenfield said:
"I am delighted to launch this incredibly important resource, which not only demonstrates council's commitment to promoting a welcoming and inclusive borough but also our mission to ensure everyone in the borough is treated with dignity and respect, and are able to thrive as individuals.  
"For those coming to live and work in the borough who may not speak English, we recognise that this can be a very daunting and difficult time – particularly for those fleeing conflict or persecution – which is why council is committed to helping migrant newcomers overcome these barriers.
"We hope this bespoke series of videos will play an important role in helping migrant newcomers to the borough gain an immediate understanding of what their entitlements are in respect to health care, education, housing and benefits, ensuring they and their families are appropriately supported." 
---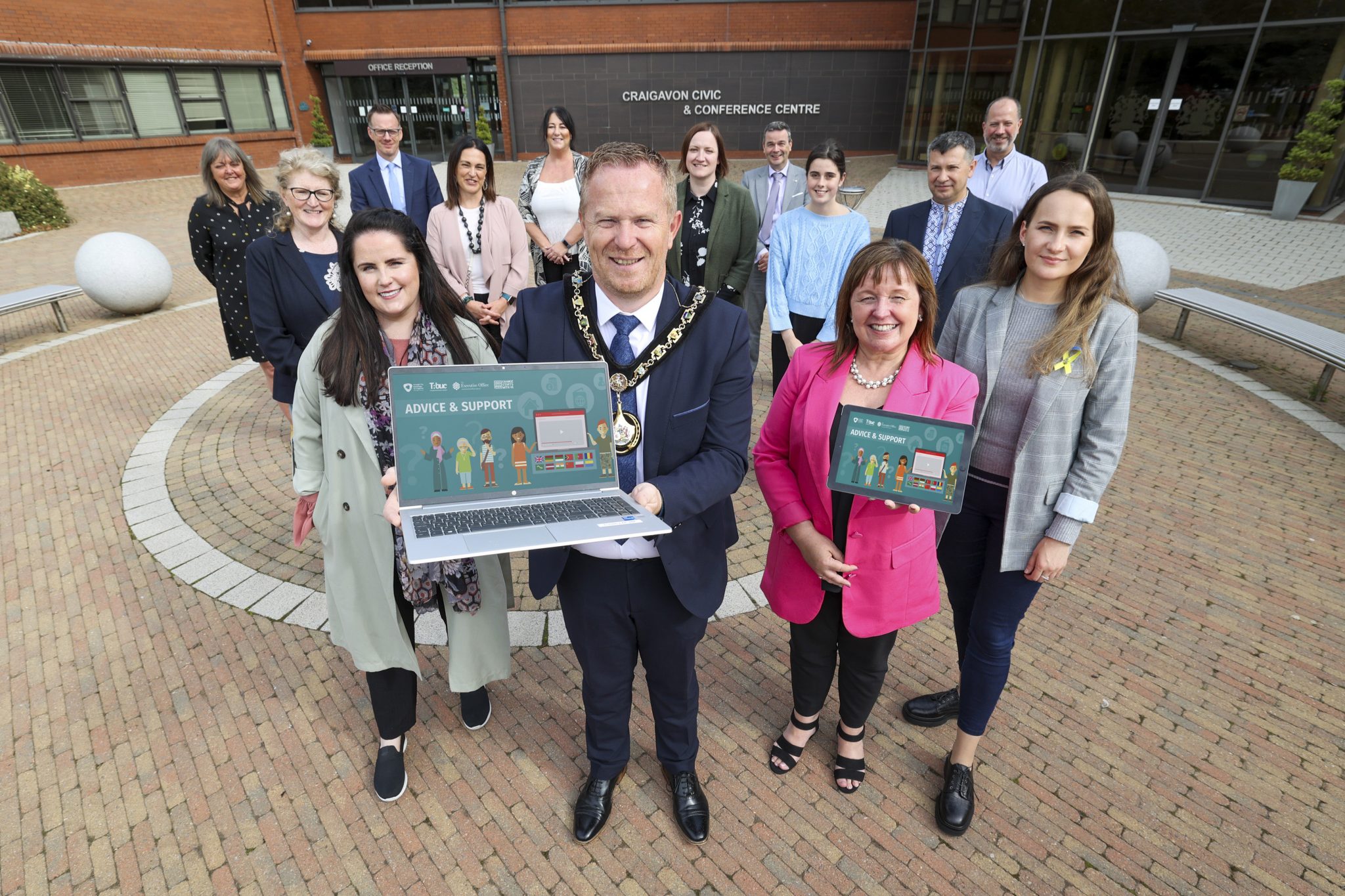 Gavin King from The Executive Office – part funders of the initiative – commented:
"The Executive Office is pleased to support this project through the funding provided by the District Council Good Relations Programme.
"The Programme is delivered as part of the wider 'Together: Building a United Community' or 'T:BUC' Strategy, which reflects the Executive's commitment to improving community relations and continuing the journey towards a more united and shared society.
"An impressive amount of work has been taken forward by the council and delivery partners, and has delivered an excellent online resource to help newcomers integrate into our communities. I look forward to seeing the benefits of the programme, in supporting inclusion and integration here in the months and years ahead."
Liz Griffith from the Law Centre NI said:
"Understanding your rights and entitlements in a new country is important, but is not easy – especially when you are trying to navigate everything in a different language. We hope that these videos will be a helpful resource for migrants as they begin to set up a new life in Northern Ireland and we are proud to have played a part in this wonderful initiative."
---
To access the new online information hub click here.