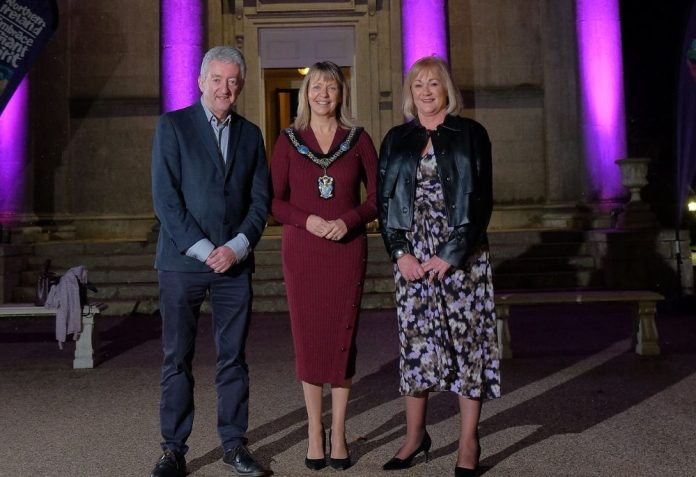 This week Armagh City, Banbridge and Craigavon Council were delighted to host the three-day Incoming Tour Operators Association (ITOA) workshops. A fantastic opportunity for ITOA members to meet local tourism and hospitality providers, seeing firsthand what the Borough has to offer. The event took place at Armagh City Hotel, 15th – 17th November.
ITOA is the representative association of Ireland's premier inbound tour operators.
It's members package and promote all aspects of the Irish tourism product and sell to leisure and business consumers through the global travel trade distribution channel.
In 2022, ITOA members delivered 537,000 overseas holiday and business tourism visitors to the island of Ireland.
Overall, spend on the island was around €462 million and approximately 10% of this business distribution took place in Northern Ireland.
The joint workshop has become a firm fixture in the Northern Ireland tourism industry's calendar, offering them a great opportunity to network, share knowledge and do business.
As a result of last year's workshop, which was held in Fermanagh, 50% of ITOA members delivered new business to the region.
The overall value of additional business placed in the Fermanagh was estimated to be more than €1.3 million.
Alderman Margaret Tinsley, Lord Mayor of Armagh City, Banbridge and Craigavon, which supported the ITOA events, said: "This event was an excellent opportunity for local tourism providers to showcase their products and services, generate valuable business connections and tap into a global distribution network to attract international visitors.
"I'm confident tour operators thoroughly enjoyed the taste of what our borough has to offer and are excited to share their experience with international markets."
John McGrillen, CEO of Tourism NI, said the organisation's partnership with ITOA presents the industry in Northern Ireland "with a wonderful opportunity to showcase their unique offerings to international buyers.
"We are very proud of the product portfolio we offer here, with products and experiences to suit all tastes," he said.
"Under our Embrace a Giant Spirit brand we have built a rich portfolio of distinctive visitor experiences that truly reflect the giant spirit of Northern Ireland.
"The presence of so many business operators at the joint Tourism NI and ITOA workshop provides us with the opportunity to showcase the very best of our visitor product and receive valuable knowledge and insights from the operators".
Ruth Andrews, CEO of ITOA, said: "The Association is delighted to continue our collaboration with Tourism Northern Ireland.
"Our members offer a very diverse portfolio of business from escorted group touring and individual packaged holidays to business tourism corporate meeting, incentive, conferences and events.
"Our Northern Ireland tourism industry colleagues have a great opportunity in meeting with all ITOA members at these workshops to explore business opportunities and contract business for future years."