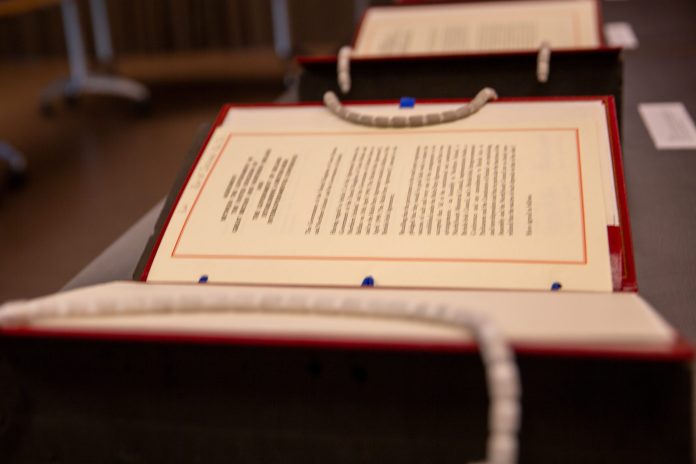 Members of the public will have the opportunity to view The Good Friday Agreement also known as The Belfast Agreement on Thursday 01 June from 10am to 4pm at Craigavon Civic & Conference Centre.
The document, on loan from The National Archives (UK) to the Public Records Office NI, was signed on 10 April 1998 by UK Prime Minister Tony Blair, Secretary of State Mo Mowlam, Taoiseach Bertie Ahern, and Dublin's Foreign Minister David Andrews.
---
To book your place call us on 0778 0477509 or email before 4pm on Wednesday 31 May.
Please note, in accordance with the terms and conditions of having this historical document on loan, all bags and personal items must remain outside viewing room.