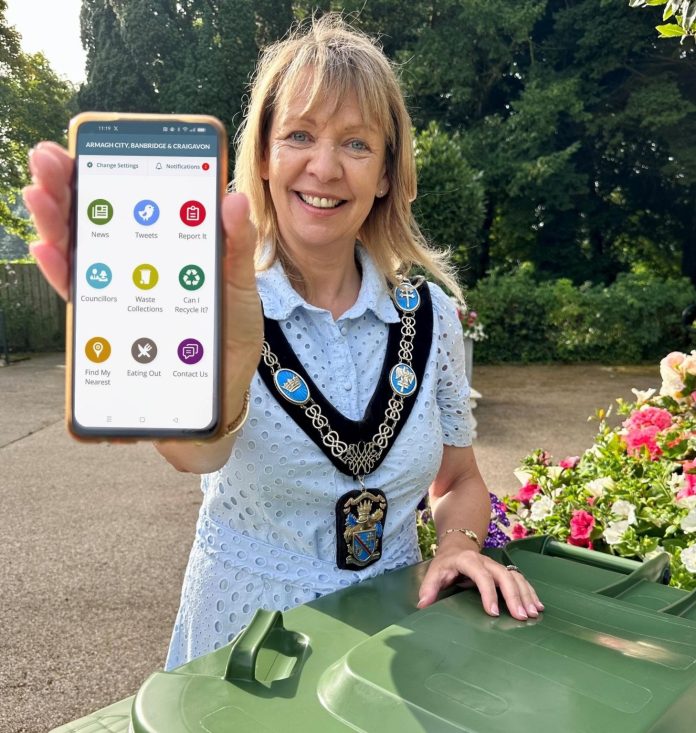 Residents of Armagh City, Banbridge and Craigavon Borough have been praised for their ongoing recycling efforts, as the council launched a new social media campaign to highlight the good work being done locally.
The recycling rate in the Borough increased from 53.49%  in 2021/2022 to 54.18% in 2022/ 23 and with the new school term starting, the council are hoping to build upon this momentum by urging residents of all ages to refresh and revise the essential 'ABCs' of recycling and reuse.
When it comes to recycling and protecting the environment, every day is a school day and during the month-long campaign throughout September, council officers will highlight the progress that has been made in reducing the amount waste going to landfill, while also focusing on the work that still needs to be done.
From food waste to the ongoing blight of plastic, recycling remains one of the most effective ways we have of protecting our precious environment and wildlife for future generations.
Reducing, reusing and recycling waste are also important factors in the fight against climate change.
Throughout the year, the council's recycling officers, education officers and staff are working hard to engage with and support communities across the Borough in the battle against waste, while helpful information and advice is provided on the ABC Council App which is available to download.
Lord Mayor, Alderman Margaret Tinsley said maintaining an effective partnership between council and residents, was essential for reducing landfill waste.
"First and foremost, I want to thank everyone in our Borough for the great effort you make in recycling and the progress that is being made is fantastic," she said.
"Recycling is about education and every single one of us needs to keep up to date with any changes to the materials that we can recycle.
"We can also help spread the message by encouraging family and friends to recycle more. Recycling is such an effective way of protecting the environment, it can help reduce plastics and also reduce the litter which unfortunately is a blight on many of our streets and roads."
The Lord Mayor added, "I think some of us could do with a few tips on recycling from time to time, but thankfully we have hard working officers in the council who are continuing to keep us on the right path.
"I would also like to encourage our residents to download the ABC Council App which is a fantastic help for recycling and also keeping up to date with bin collections and all council services."
Keep an eye on the Council's Facebook, Instagram and Twitter accounts for videos and posts to help you find out more about recycling in the ABC Borough.
You can also download the ABC Council app from the Play Store and other online app stores.