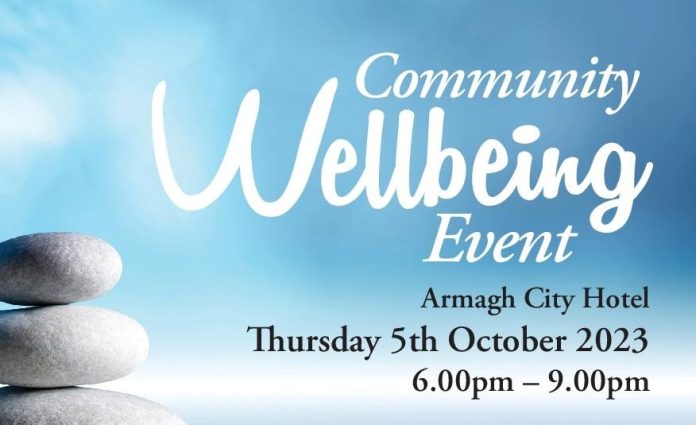 Parents, young people, community groups and everyone in between are invited to a Community Wellbeing Event taking place in Armagh City Hotel on Thursday 5th October.
Focusing on relaxation, fun and self-care, this event will also feature information stands with details on support services for drugs, alcohol and mental health.
Open to the whole community there will be interactive activities helping to educate people on the services provided by organisations within the Armagh, Banbridge and Craigavon area, as well as improving access to these services.
Look out for signposting, advice, guidance and information as well as goodie bags and spot prizes.  Light refreshments will also be served on the night.
Guest speaker will be Antrim Hurler Domhnall Nugent from the podcast 'Let's Face It' who will deliver an inspiring talk in which he'll discuss his own personal experiences with drugs and alcohol, and the steps he took to help him overcome his addiction.
"We would like to encourage people to come along, get involved, avail of some health checks and listen to Domhnall, as well as getting some vital information and advice on these important issues," commented Councillor Clare McConville-Walker, Chair of the PCSP.
"This event will show how all of our local organisations work together to help those who need their support and to open up doors for those who need this help."
The event has been organised by Armagh, Banbridge and Craigavon Policing and Community Safety Partnership (PCSP) in partnership with Southern Drug and Alcohol Communication Team Connections Service (SDACT).
It takes place on Thursday 5th October from 6pm to 9pm. If you are interested in attending this event please rsvp to by Thursday 28th September.