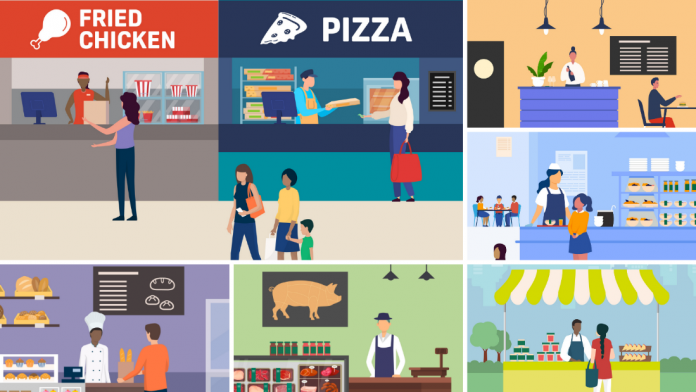 Food businesses across the borough are being informed that from 1 October 2021 the requirements for prepacked for direct sale (PPDS) food labelling will change in Northern Ireland, England and Wales. The new labelling will help protect consumers by providing potentially life-saving allergen information on the packaging.
PPDS is food that is packaged at the same place it is offered or sold to consumers and is in this packaging before it is ordered or selected. It can include food that consumers select themselves.
Any business that produces PPDS food will be required to label it with the name of the food and a full ingredients list, with allergenic ingredients emphasised within the ingredients list.
The Food Standards Agency has produced a toolkit to help businesses identify if they sell PPDS foods and also sector specific guides to assist in preparing businesses for the new requirements.  These can be found at the following link:
PPDS Business Toolkit
There are also two free webinars which you can register for which will provide information on the new allergen labelling rules for PPDS food and how food businesses can prepare for the introduction of these new rules on 1 October 2021.
The Food Standards Agency will be hosting a PPDS webinar on Wednesday 4 August at 2pm for food businesses in England, Wales and Northern Ireland. You can register to attend the above webinar at the following link:
PPDS Webinar England, Wales and Northern Ireland.
The Food Standards Agency in Northern Ireland and CAFRE will be hosting a webinar for Northern Ireland food businesses only on Thursday 12 August 2021 at 10am. You can register to attend this webinar at the following link:
PPDS Webinar Northern Ireland
If you are a food business in the borough and have any queries or require further assistance please contact: