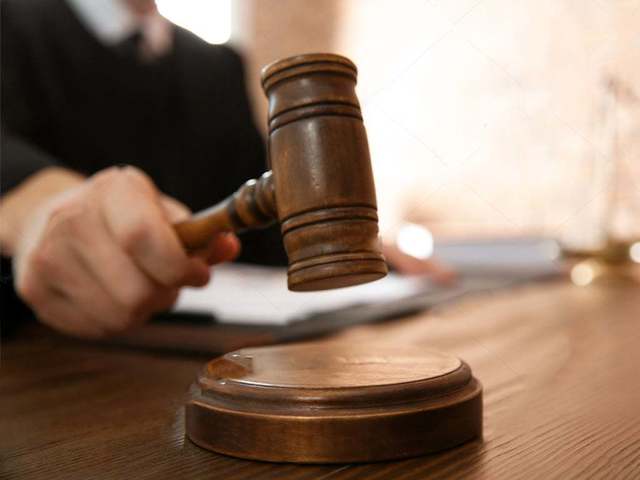 Mr David Crawford of Inglewood, Lurgan pleaded  guilty to  animal welfare offences following prosecution in Craigavon Departmental Court, sitting before Judge Brady via Sightlink 22 on Tuesday 5 October 2021.
Mr Crawford was charged with causing unnecessary suffering and failing to ensure the welfare of animals under the Welfare of Animals Act (NI) 2011.
On 3 March 2020 an Animal Welfare Officer investigated an incident at Derrycrow Rd, Derrytrasna where an unattended male goat was discovered tethered with a plastic coated wire which had become tangled which resulted  in the animal being unable to move, was barely conscious and struggling to breathe.
The Animal Welfare Officer contacted a local vet and was instructed to take the animal to the practice where the vet attempted to treat the animal, however it later died due to the severity of the injuries.
In court it was deemed that Mr Crawford had failed to ensure the animal was tethered in an appropriate manner which exposed the animal to risk of injury, which is an offence under Section 9 Welfare of Animals(NI) 2011  and as a consequence the animal suffered unnecessarily, which is an offence under Section 4 Welfare of Anmals Act (NI) Act 2011. Judge Brady remarked this was a 'nasty offence' during sentencing.
Mr Crawford appeared with his solicitor via Sightlink and was fined £750 in respect of each complaint, ordered to pay £200 legal costs, £80 court costs and a £15 levy.
A Council spokesperson commented: "There is no excuse, under any circumstances, for acts of animal neglect such as this. We will continue to pursue those that fail to care for the welfare of animals and will use all enforcement powers available to us to take action against anyone guilty of causing harm or cruelty. We would ask if anyone has any concerns regarding the safety or welfare of an animal to report it to the council on T: 028 3751 5800 or email "