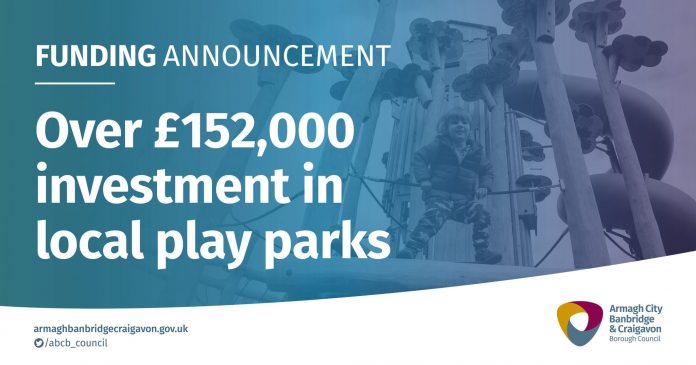 Armagh City, Banbridge and Craigavon Borough Council will receive over £152k Levelling Up fund from the UK Government to enhance green spaces and play parks following a recent announcement by the Levelling Up Minister Dehenna Davison.
Five play parks across the borough are set to benefit from £152,191 of funding to assist in the delivery of the council play strategy. The play parks are Thornhill, Cline Road, Scarva, Ervine Place and Scotch Street.
Welcoming the announcement, Lord Mayor of Armagh City, Banbridge and Craigavon Borough, Councillor Paul Greenfield said,
"I'm delighted to welcome the recent UK Government funding announcement to enhance green spaces and play parks in local communities.
"Five of our play parks across the borough will benefit from this funding, with over £152k earmarked to assist in the transformation of these local play areas.
"Play is a vital part of childhood development and as a council we are fully committed to invest in facilities for our young people through the continued delivery of our play strategy."
More than £1.3 million will help councils across Northern Ireland to fund 26 projects that will see new trees planted, cycle paths and trails expanded, play parks improved and a new King's Garden developed to mark the coronation of King Charles later this year.
It is part of Northern Ireland's £127 million share of the UK Shared Prosperity Fund (UKSPF) that will deliver tangible improvements for local people, with positive impacts on pride in place, local growth and life chances.  A number of the projects will also receive match funding from councils and support from Northern Ireland Executive Departments.