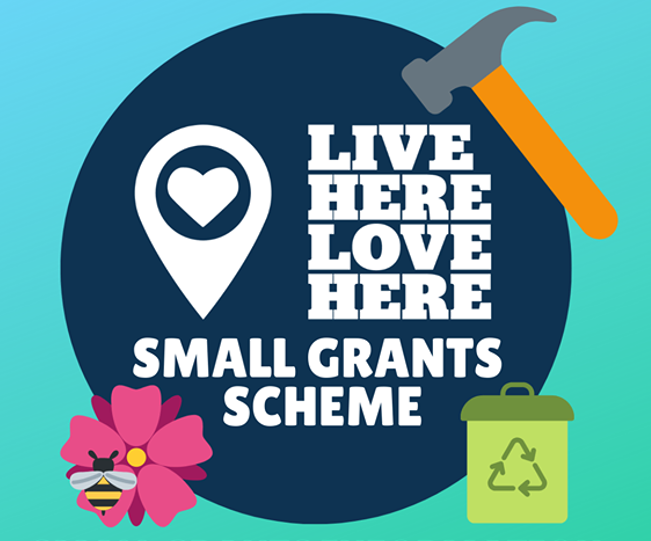 Armagh City, Banbridge and Craigavon Borough Council are delighted to announce that 11 organisations have been successful in their application to the Live Here Love Here (LHLH) 2022 Small Grants programme. The scheme opened in April and welcomed applications from community and voluntary groups, sports clubs, churches, youth groups, not for profit organisations and school and third level education organisations.
Working in partnership with LHLH, the council encouraged groups to apply for projects which would;
Contribute to the development of civic pride within a community with a focus on environmental improvement.
Encourage actions and projects that enable Pollution Solutions, Biodiversity Recovery and Climate Action.
Enhance the environmental management of a local area.
Improve the health and wellbeing of communities whilst helping to improve and/or maintain public spaces.
Improve the quality of their local environment by reducing littering and dog fouling through community Action.
Support environmentally focused actions that help support people impacted through reduced contact with society.
Grants of between £600 and £3000 were awarded this year for a number of upcoming projects which are deemed both innovative and crucial to the wellbeing of our environment and community.
Some of the groups awarded grants include Ballymacnab Community Development Association, Annaghmore GFC, St Luke's Courtyard Regeneration Group and Friends of the Callan River & Rectory Community Action Group.
Planned projects which will greatly enhance the local environment for all include rejuvenation of neglected areas, an urban farm, allotments growing fresh food for people in need, development of community gardens, increasing biodiversity, litter picking, sensory and meditation areas, promotion of the reuse recycle ethos, planting of new flowers and trees involving residents in the process, introducing planters, hanging baskets and raised beds for all to enjoy.
Well done to all of the groups, we look forward to seeing your finished projects soon.