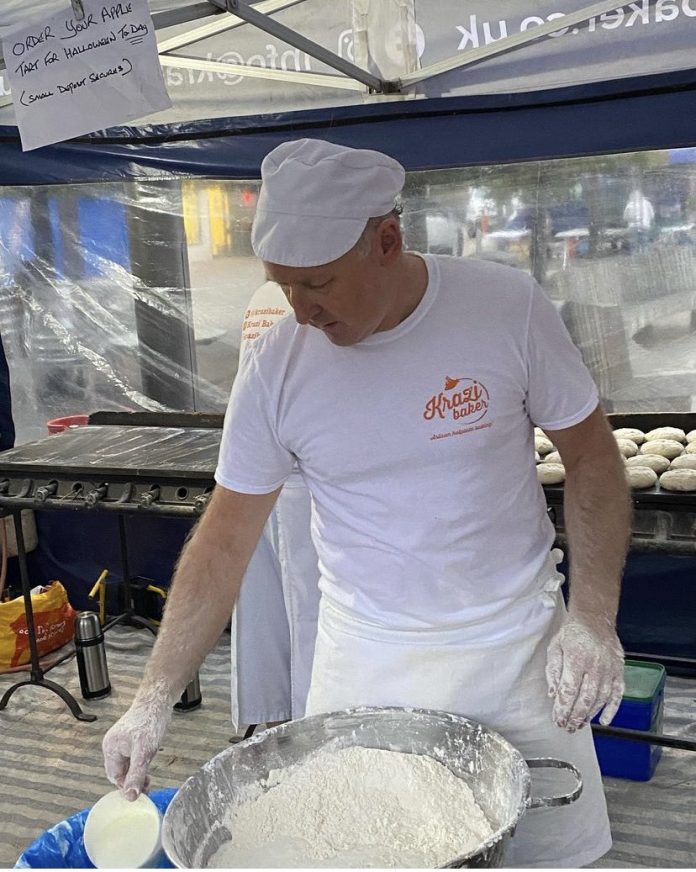 Who bakes the best potato bread in the UK? The Krazi Baker from Dromore does!
At the recent prestigious Tiptree World Bread Awards – which are the UK's leading celebration in the art of bread baking – Mark Douglas, AKA the Krazi Baker, took home the top prize in the new Potato Bread Category with his signature recipe!
The judging panel ranged from senior representatives of the baking industry and retailers, to top food writers and chefs – and the standard of competition was extraordinary!
As well as taking the top prize, Mark also secured the second place award with his potato apple bread and third place with his cheese and chive potato bread!
This success at the Tiptree World Bread Awards has given Mark the stamp of approval from the crème de la crème of the baking world – and it doesn't get any better than that!
"What an incredible accolade for a local baker to take the top spot in a brand new category in these renowned awards," commented the Lord Mayor of Armagh City, Banbridge and Craigavon, Councillor Paul Greenfield.
"This is just another example of the remarkable talent that we have in our borough and for that to be recognised and celebrated at such a high level is much deserved. Congratulations to Mark!"
Mark established his business in 2011 when he noticed a gap in the industry whilst visiting street food markets throughout Europe. All the bread at the markets was being shipped-in, rather than being baked on site. This gave him the idea to bake at local markets using a griddle, and people were soon lining up to buy his goods!
"I was beyond delighted that I won the Potato Bread category as it is one of Northern Ireland's most famous, traditional breads," commented Mark after the awards. "I bake mine on a hotplate or griddle and this is what has been, and still is, my life's work!"
Mark also offers classes where you can learn the basics of bread making too – check out his website www.krazibaker.co.uk
With the continued success of the Borough's specialist artisan food and drink producers and hospitality providers, the Boroughs reputation as the Food Heartland of Northern Ireland is expanding rapidly.