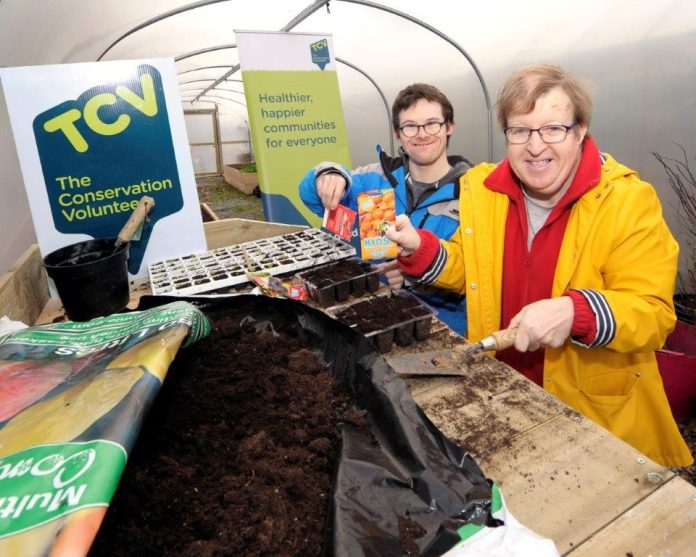 Independence and confidence have grown for 30 local Armagh, Banbridge and Craigavon residents thanks to two inclusive community gardening and horticulture schemes.
Led by Armagh City, Banbridge and Craigavon Borough Council, the Green Gym and the Growing Skills Projects focus on helping residents of all abilities learn new skills, make healthier lifestyle choices, improve their wellbeing all while giving back to their local communities.
---
Commenting on the projects, Lord Mayor of Armagh City, Banbridge and Craigavon, Councillor Paul Greenfield said:
"As a council it is our vision to create a healthy, happy and connected community; and through projects like the Green Gym and Growing Skills it is clear to see our passion in supporting and enhancing the physical, mental and emotional wellbeing of all our residents.
"Removing barriers and challenges faced by many residents, these inclusive programmes provide a safe and supportive environment for participants to get outdoors and connect with nature, helping them learn new skills, get more active, meet new people and as a result sow the seeds of good wellbeing and personal growth."
---
Supported by The Conservation Volunteers, the Green Gym Project has been running for two years and in its most recent iteration has brought together six local people with a range of mental ill health conditions to learn about gardening, horticulture, sustainability and take part in community leadership training.
Meeting at Edenvilla Park in Portadown every week for six months, the small group were also guided in practical activities such as planting trees, building raised beds, and creating paths, helping enhance their overall health and fitness.
Reflecting on their time during the Green Gym Project, one participant said: "I love to cut the grass, do digging, raking, use the wheelbarrow and talk to other people at tea break. It makes me feel good and keeps me fit."
Also highlighting the important connection between wellbeing and nature, the Growing Skills Project saw over 20 local people get stuck into tasks such as landscaping, hardscaping, pruning, hedge trimming, planting, seeding, and propagating to name a few!
Taking place at the Palace Stables in Armagh, and Tannaghmore Gardens in Craigavon, the three-month training programme, which began last November, saw participants achieve qualifications in practical and amenity horticulture, first aid and manual handling, which not only helped enhance their personal growth and overall wellbeing but also helped some secure employment!
The Green Gym and Growing Skills Projects were supported through The Executive Office's Good Relations District Council's Programme.