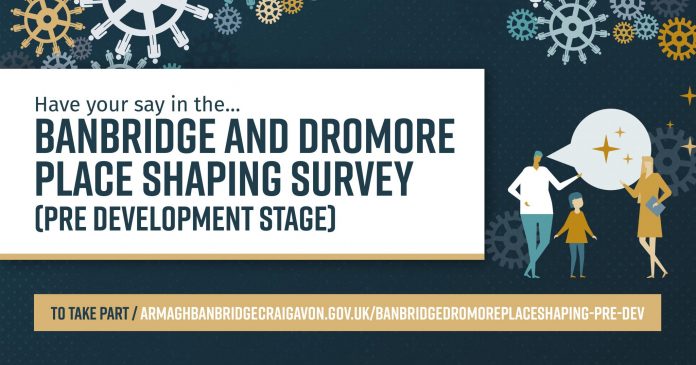 ABC Community Planning Partnership are looking to hear from you as part of the pre development stage to the place shaping process for Banbridge and Dromore. The Partnership believes that places should be co-designed by the people who know them best – those who live, work, play and study there.
As lead partner for the Partnership, ABC Council are working with Queens University to discover how people interact with Banbridge and Dromore and what you think of your place.
A short survey has been produced as an opportunity for you to provide feedback into the early research, and to give the partnership a better understanding of your views on your town.
We'd really appreciate if you could take some time to complete the survey which will help shape future plans for Banbridge and Dromore.
You can access the survey at the following link:
Dromore Banbridge Place Shaping
The survey closes on 10 August 2022.