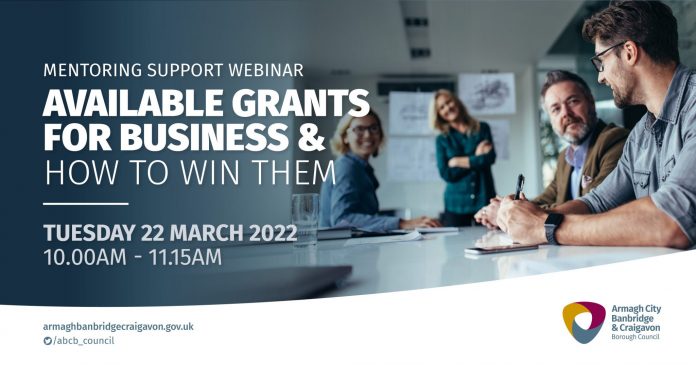 Are you seeking a grant or funding opportunity to help your business grow, but don't know where to start? Then Armagh City, Banbridge and Craigavon Borough Council have just the webinar for you!
If you are a small or micro business with fewer than 50 employees and based in the ABC Council area, come along to the 'Available Grants and How to Win Them' Webinar on Tuesday 22nd March from 10am to 11.15am.
This free webinar will explore the funding opportunities available to businesses and social enterprises in the ABC borough and include information on everything from green economy, business growth and job creation to social enterprises and job support schemes.
There will be presentations from Social Enterprise NI, the Department of Agriculture, Environment and Rural Affairs on their upcoming Environmental Challenge Competition and Invest NI.
Register here and don't miss out! https://www.eventbrite.co.uk/e/available-grants-for-business-how-to-win-them-tickets-180165669367
Small businesses can also avail of up to seven hours free mentoring support, specifically to apply for grants and funding opportunities. To find out more https://www.armaghbanbridgecraigavon.gov.uk/business/business-support-programmes/#mentoringsupport