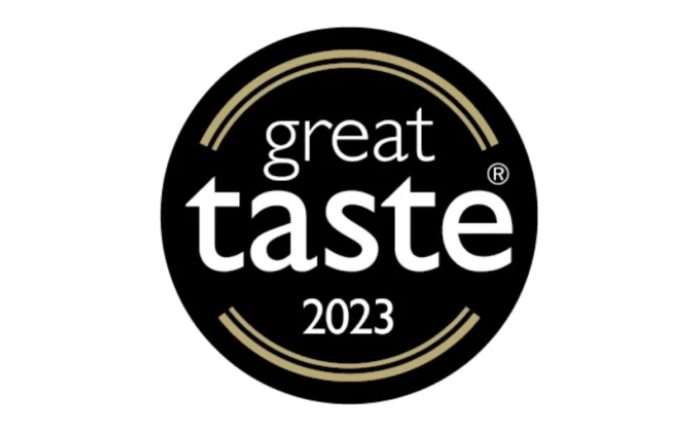 Local food producers in Armagh City, Banbridge and Craigavon have once again demonstrated their culinary excellence, winning an incredible 27 Gold Stars at the prestigious Great Taste Awards 2023!
The awards, organised by the Guild of Fine Food, are one of the world's largest and most respected food and drink awards – and to receive a Gold Star is a mark of exceptional quality.
The stars were awarded to a wide range of products, from balsamic vinegars and preserves to beers and biscuits. A panel of over 500 food experts, including chefs, buyers, food writers and retailers, selected the winners.
"The success of these local businesses is a testament to the hard work and dedication of the people behind them," commented the Lord Mayor of Armagh City, Banbridge and Craigavon, Alderman Margaret Tinsley.
"It is also a clear indication that the Food Heartland of Northern Ireland is a major player on the global food scene. With awards season only just getting underway, we are excited to see what other accolades the field-to-fork producers of the Food Heartland will bring home this year!"
Great Taste is the largest and most trusted food and drink accreditation scheme. It supports and promotes food and drink producers, large and small, giving buyers and food lovers in the UK and overseas reliable recommendations for great tasting food.
The full list of winners can be found on the Great Taste Awards website: https://greattasteawards.co.uk/results
If you would like to learn more about the Food Heartland please visit www.foodheartland.com
Local Food Heartland Great Taste 2023 Award Winners
Business
Product(s)
Stars
Overall Stars
Apple James Ltd
Aghinlig Orchard Ice Cider
1
2
Roses Farm Malic Malus Sour Cider
1
Bravo Tango Coffee
Bravo Tango Coffee – Guatemalan Wholebean
1
1
Burren Balsmics
Armagh Bramley Apple infused Balsamic Vinegar
2
6
Black Garlic infused Balsamic Vinegar of Modena
1
Burger Sauce
1
Proper Digestive Biscuits
1
Tarragon infused White Condiment
1
Craic Foods
Wasabi & Kombu Sea Salt
2
2
Coney Island Coffee
200 hour Fermented Colombia
2
2
Kestrel Foods Ltd.(FOREST FEAST)
Forest Feast Whole Canadian dried Cranberries
2
5
Forest Feast NutM!lk ChocoPeanuts
1
Forest Feast Preda Fair Trade Mango Slices
1
Forest Feast Slow Roasted Truffle & Pecorino Nut Mix
1
L'Artisan Foods
Empanada Chicken & Broccoli
1
1
Mac Ivors Cider Company
Mac Ivors Dry Irish Cider
1
2
Mac Ivors Medium Irish Cider
1
Madame Macs
Coffee Macaron
1
1
McCrackens Brewery
McCrackens Premium Pilsner
1
1
Quails Fine Foods
Pork, Honey & Mustard Sausages
1
1
Spadetown Brewery
Po Faced Pils
2
3
Spadetown Ragin' Red Ale
1