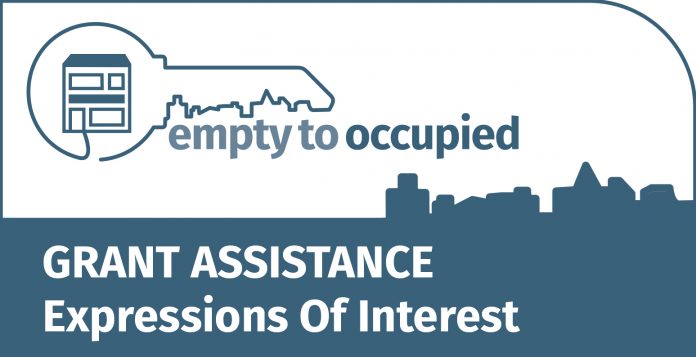 Property owners and potential new tenants of commercial premises in the borough will be able to benefit from a new council programme designed to improve long term vacant buildings, helping to transform them into attractive, fit-for-purpose commercial spaces.
Expressions of Interest are now open for the Empty to Occupied scheme which offers financial support, mentoring and targeted resources to assist in bringing new life into vacant buildings in our towns and villages which will help boost the local economy and enhance our streetscapes.
Developed by the council's Regeneration Department the programme will be available to eligible property owners of long term vacant properties (3years +) to restore buildings. Owners of long term vacant properties who wish to be considered for grant assistance can obtain further information on the scheme and register their Expressions of Interest at www.armaghbanbridgecraigavon.gov.uk/eto
Following the announcement of the programme a telephone surgery event offering advice and assistance on the scheme proved extremely popular with interested parties. Due to the demand a further telephone surgery will take place on Thursday 18 March from 11am to 6pm where members of the Regeneration Department can answer your queries by contacting them on T: 028 3831 3618.
If you are unable to take part in the telephone surgery you can also contact the Regeneration Department at
Expressions of interest will be open until 12 noon on Friday 9 April 2021.