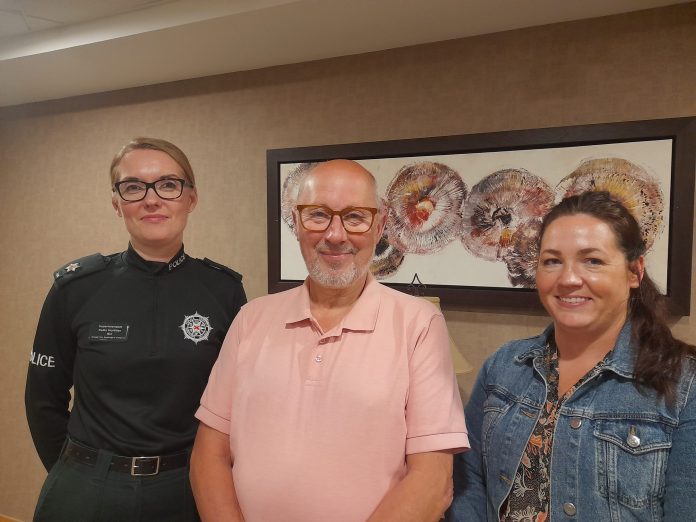 Your local Policing and Community Partnership needs you! Applications are currently open for Independent Members, so if you feel you have something to bring to the role, get in touch!
PCSPs are a vital service within the borough, aiming to build safer, shared and confident communities by focusing on the policing and community safety issues that matter most in each area.
With 10 Elected Members and nine Independent Members working together with a range of statutory agencies, the PCSP ensures that our local communities have a voice that can be heard and can bring change to local areas.
How does the PCSP make a difference? There are many ways!
PCSPs consult and engage with the local community on issues of concern in relation to policing and community safety – and then plan how these issues can be tackled.
They then help reduce crime and enhance community safety through activities such as diversionary initiatives for young people, street patrols by Community Safety Wardens, drugs and alcohol awareness events, sessions on personal safety internet awareness, domestic violence awareness events, home security checks and much more.
"The PCSP has such an important role in our community and one that we are very proud of," commented the Chair of the PCSP, Councillor Claire McConville Walker.
"If you feel you could make a positive contribution to your community by becoming an Independent Member of the PCSP we would love to hear from you. Now is the time to see what a difference you can help us make!"
Find out more here: www.pcsps.org/recruitment or by emailing