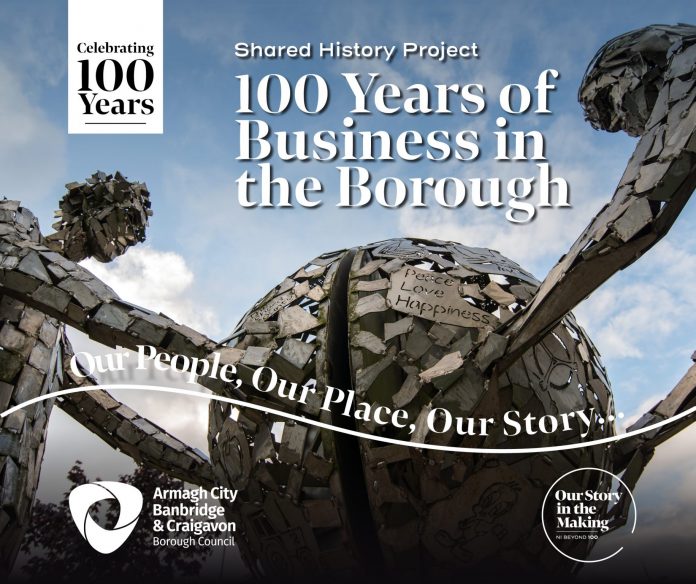 Armagh City, Banbridge and Craigavon Borough Council have launched an exciting new shared history project to mark 100 years of business in the area and celebrate their success as part of the Our People, Our Place, Our Story programme to mark the centenary of Northern Ireland.
Business are encouraged to engage in the programme through an expression of interest, open until Friday 9 July.
Launching the shared history project Lord Mayor of Armagh City, Banbridge and Craigavon Borough, Alderman Glenn Barr said,
"I am delighted to launch this project as part of Our People, Our Place Our Story programme to celebrate the success of our businesses over the past 100 years. 
"It's a fantastic opportunity to showcase our businesses, while capturing memories, looking back through archives, exploring the history and seeing the development of our local business community.
"I look forward to seeing this project come to life, with businesses sharing their stories, reflecting on the past 100 years, how they have overcome many challenges, including the pandemic and what they have in store for the future. I strongly encourage our businesses to express an interest and get involved."
A limited number of borough-based businesses will benefit from a range of creative written and digital resources to document achievements and bring to life achievements while operating over the past 100 years. The history project will require a level of commitment through workshops to support and develop the programme.
Interested businesses are requested to complete the expression of interest form online by 4pm on Friday 9 July, to register visit www.ourpeopleourplaceourstory.com