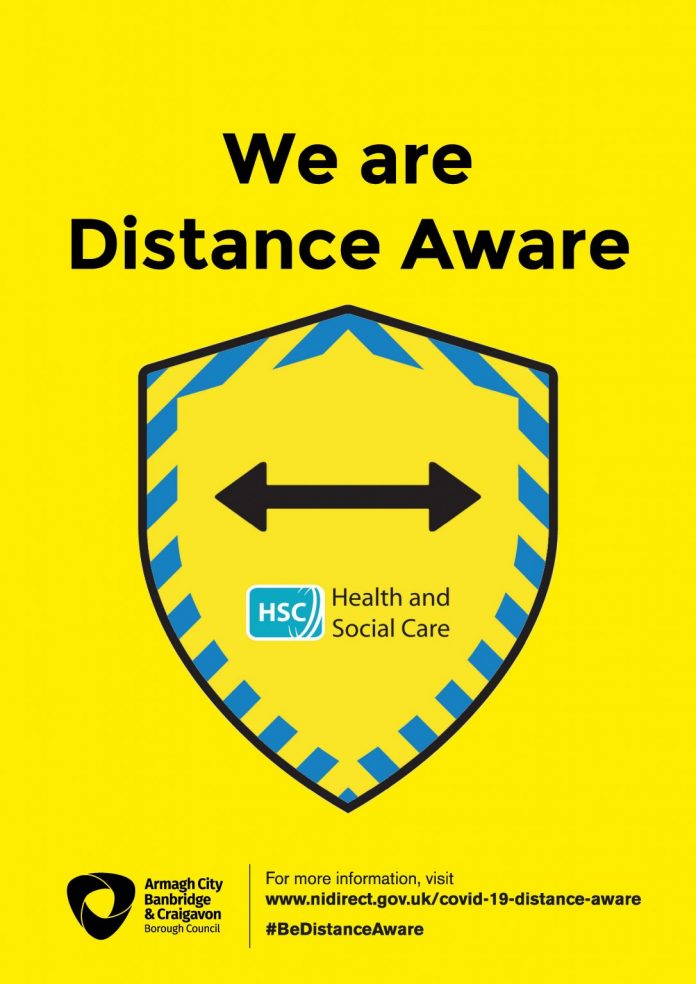 Armagh City, Banbridge and Craigavon Borough Council is pleased to support the newly launched Be Distance Aware campaign.
The new initiative – launched by the Health Minister in February – aims to remind everyone of the need to maintain social distancing through the use of the Distance Awareness Shield. This consistent and instantly recognisable symbol, whether worn or displayed will act as an indicator to others that the wearer or organisation would like others to maintain a respectful distance whether possible.
Armagh City, Banbridge and Craigavon Borough Council – a distance aware organisation – is displaying the Distance Aware Shield posters in its buildings and stocking the campaign badges at the reception desks of its main civic centres. These visual prompts will remind others to respect social distancing rules while in council buildings and interacting with council employees.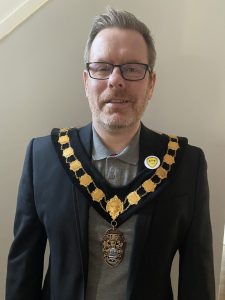 "As a council, we are pleased to get behind the Be Distance Aware initiative," commented Lord Mayor of Armagh City, Banbridge and Craigavon, Councillor Kevin Savage.
"For everyone, this simple but very effective campaign will help address some of the concerns of local people around the growing complacency of social distancing guidelines as well as the increasing anxiety of many, especially those in vulnerable groups, about contracting the virus. I would encourage all local residents when they see the Distance Aware Shield, whether in a council building or elsewhere, to show their support and be distance aware."
Welcoming the Be Distance Aware campaign, Deputy Lord Mayor of Armagh City, Banbridge and Craigavon, Councillor Kyle Savage said:
"In the fight against Coronavirus, maintaining social distancing is everyone's responsibility. As an organisation we fully endorse this campaign and we are committed to keeping our employees and members of the public safe by being distance aware."
The campaign is being promoted through community pharmacies, general practices, Health and Social Care Trusts, and in the voluntary and community sector through the Northern Ireland Council for Voluntary Action. Northern Ireland sporting bodies and supermarket retailer Asda are also backing the campaign. Distance Aware badges will be available from information points in all Asda stores.
The initiative is supported by the Department of Health, the Public Health Agency, and the Patient and Client Council.
To learn more about the initiative click here.