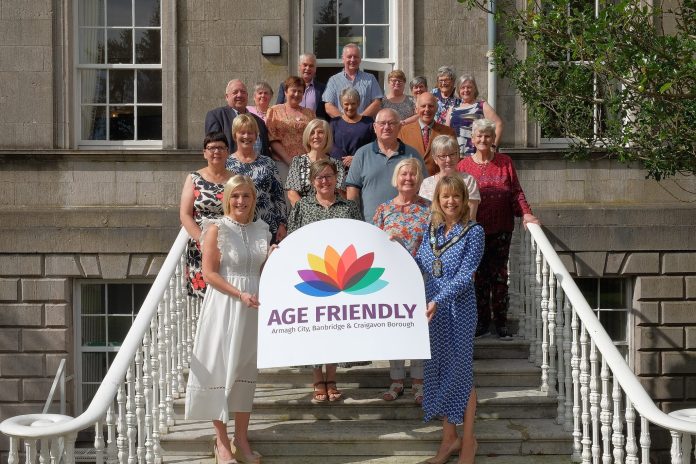 Older members of the communities living within the Armagh City, Banbridge and Craigavon  Borough (ABC) have given a warm welcome to the news that the Borough has joined the World Health Organisation's (WHO) Global Network for Age-friendly Cities and Communities.
On Friday, groups and charities representing older people, were invited to The Palace Demesne in Armagh for an event to celebrate ABC Borough joining the network, which currently includes 1,445 cities and communities in 51 countries, covering over 300 million people worldwide.
This age friendly status is an important step forward in reflecting the commitment from ABC council in listening to the needs of the ageing population and providing effective advice, support and practical help.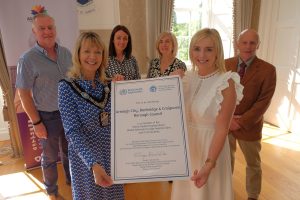 Lord Mayor of Armagh City, Banbridge and Craigavon Borough, Alderman Margaret Tinsley welcomed guests which included members of the ABC Seniors Network, the Age Friendly Alliance, council officers and the Public Health Agency who provide funding for the Age Friendly Programme.
"This is a hugely significant and positive step forward in ensuring that we help and care for the senior members of our community, and it is a clear demonstration of how much we value our older people. We can learn and share information with other parts of the world, as many of us continue to enjoy longer lives than previous generations," said the Lord Mayor.
Elizabeth Reaney, Head of Environmental Health (Acting) at ABC Council said: "It's important that we, as the council, are central in delivering any support and guidance that older people may need. I am delighted that Council as civic leaders are playing their part and I am sure you will all be greatly impressed and inspired by the passion and commitment of our Age Friendly Officer Stephanie Rock who is busy making plans for Positive Ageing Month in October."
For Stephanie Rock, joining the WHO network is an "exciting and important milestone". She said: "As the Age Friendly Officer for ABC Council, I want to reach out to as many organisations and individuals as possible. It's fantastic that more and more of us are living longer and it's clear that when we all work together we can provide the support that some of us may need from time to time. We also have a new Age Friendly webpage on the council website which contains lots of useful information, and where people can also sign up for our newsletters."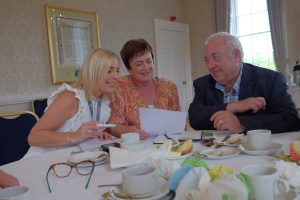 Lucille Lennon from the Public Health Agency, said: "As funders, the Public Health Agency is delighted to work in partnership with Armagh City, Banbridge and Craigavon Borough Council on promoting Age Friendly across the Borough and to help recognise the invaluable contribution older people make within their community and wider society.  Empowering older people to live healthier and fulfilling lives is crucial to maintain and improving their wellbeing.  It can help reduce isolation, become more active and forge important connections beneficial to mental health."
And William Stewart from the ABC Age Friendly Alliance said the WHO status was a welcome acknowledgement of the needs of the growing number of older people.
"This is great news," he said. "There are many more older people now and there's going to be a lot more in the future and that needs to be both celebrated and supported. We have so much to offer our communities and by helping each other and sharing any new ideas or initiatives, we can really make a big impact in terms of physical and mental health of our friends and relatives."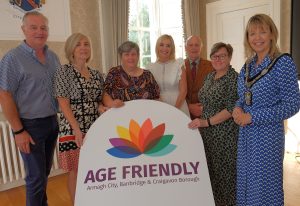 The mission of the WHO Global Network for Age-friendly Cities and Communities is to stimulate and enable cities and communities around the world to become increasingly age-friendly by:
inspiring change by showing what can be done and how it can be done;
connecting cities and communities worldwide to facilitate the exchange of information, knowledge and experience; and
supporting cities and communities to find appropriate innovative and evidence-based solutions
For more information on the age friendly support available from ABC Council visit the new webpage at www.armaghbanbridgecraigavon.gov.uk/agefriendly