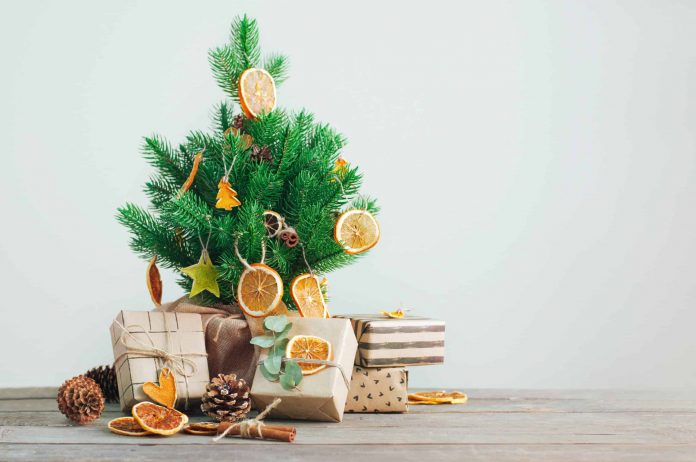 Armagh City, Banbridge and Craigavon Borough Council is encouraging residents to have their most sustainable, eco-friendly Christmas yet – without breaking the bank!
With Christmas preparations underway and many of us on the look-out for that special gift, why not try out some sustainable alternatives for your home, friends and family? With a few simple ideas, you can significantly decrease your waste and carbon footprint while still enjoying the festivities!
Small changes can make big improvements to the environment if everyone plays their part. Some hints and tips for an eco-friendlier Christmas include:
1.Buy a real tree. Research suggests that you need to keep an artificial tree 20 years for it to be as environmentally friendly as a real tree!
2.Save on paper waste by sending an e-card online. An estimated 1 billion Christmas cards – the equivalent of 33 million trees – end up in the recycling bin each Christmas.
3.If you need to gift-wrap, avoid glitter and plastic wrap. Why not make your own wrapping paper out of newspaper, brown paper or even a scarf! In the UK 227,000 miles of wrapping paper is used at Christmas.
4.Buy local for your Christmas dinner and gifts. This not only supports your local shops and economy but it also cuts down on transport emissions.
5.Plan your menu ahead and use up those leftovers! Need recipe ideas? Log onto www.lovefoodhatewaste.com to save money and the environment.
6.Switch to LED lights. LED's consume 80% less energy than twinkling incandescent lights. If you have any outdoor Christmas lights or decorations switch to solar powered and set them on a timer so you don't waste any precious power.
7.Buy rechargeable batteries, they will last for years to come! A staggering 189 million batteries are used over the Christmas period!
For more helpful hints and tips on how to reduce waste, download the Council's bin-ovation app from the Play or App Store or contact Armagh City, Banbridge and Craigavon Borough Council on 0300 0300 900.