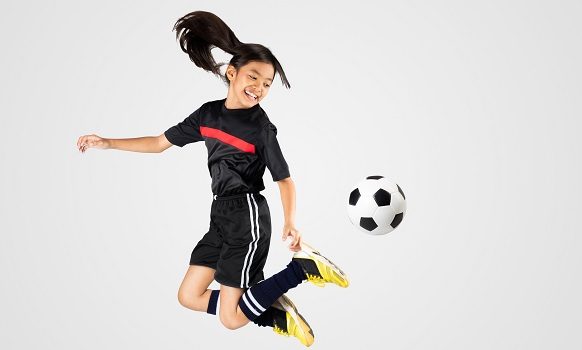 Calling all young female football fanatics, it's time to lace up your boots and get ready for kick off as the new season of girls soccer sessions is about to get underway.
Based at South Lake Leisure Centre, Craigavon, this superb six-week soccer experience will run each Monday from 4pm to 5pm commencing on 17 January 2022 and continuing until 21 February 2022, and is open to girls currently in P5, P6 and P7.
The indoor soccer centre will feature a mixture of fundamentals including football and futsal and will allow participants to have fun, make new friends, learn new skills, keep fit as well as developing a lifelong love of the game.
The six-week block of sessions costs £12 per child and bookings can be made online by clicking here.
All participants are asked to wear suitable clothing and footwear for indoors, shin guards and should bring a drink for that ever important rehydration.