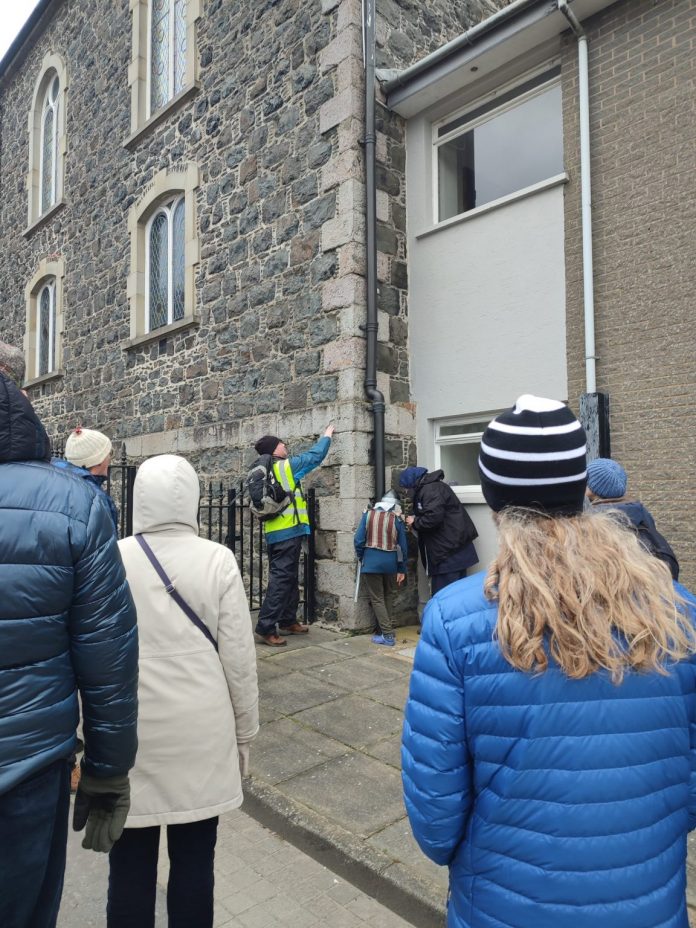 Learn about Lurgan's built heritage on new walking trail
A new self-guided geological walking trail pamphlet of Lurgan's built heritage has been launched to coincide with this year's GeoWeek (7-15 May 2022).
Developed by the Geological Survey of Northern Ireland, the trail tells the story of Lurgan's underlying geology, which has shaped the town's development and even given the town its name (Lurgan meaning 'long low ridge').
The walking trail also provides an insight into the origins of the building stone used in 12 historic landmark buildings across the town. With building stone sourced from across the UK and Ireland and as far away as Norway, this trail will open your eyes to the wonderful architecture to found in Lurgan and acts as a tribute to the master stonemasons and builders who built the town.
Walking trail leaflets are available to pick up from the Lurgan Town Hall and other community centres in the area. An online version can be downloaded here: www.lurgantownscapeheritage.com
The project is part of the Lurgan Townscape Heritage Scheme, a heritage-led regeneration initiative which aims to refurbish and restore a number of historic buildings within the Lurgan Conservation Area to help bring them back into sustainable use, while also promoting the rich history and heritage of the town through an activities and events programme. The scheme is supported by the Armagh City, Banbridge and Craigavon Borough Council and the National Lottery Players through The National Lottery Heritage Fund.
GeoWeek is an initiative organised by University GeoSciences UK, which seeks to introduce geoscience and the history of our planet to the public through an activity programme.
For more information on Lurgan Townscape Heritage scheme or the Lurgan Geology and Built Heritage Trail visit www.lurgantownscapeheritage.com or email