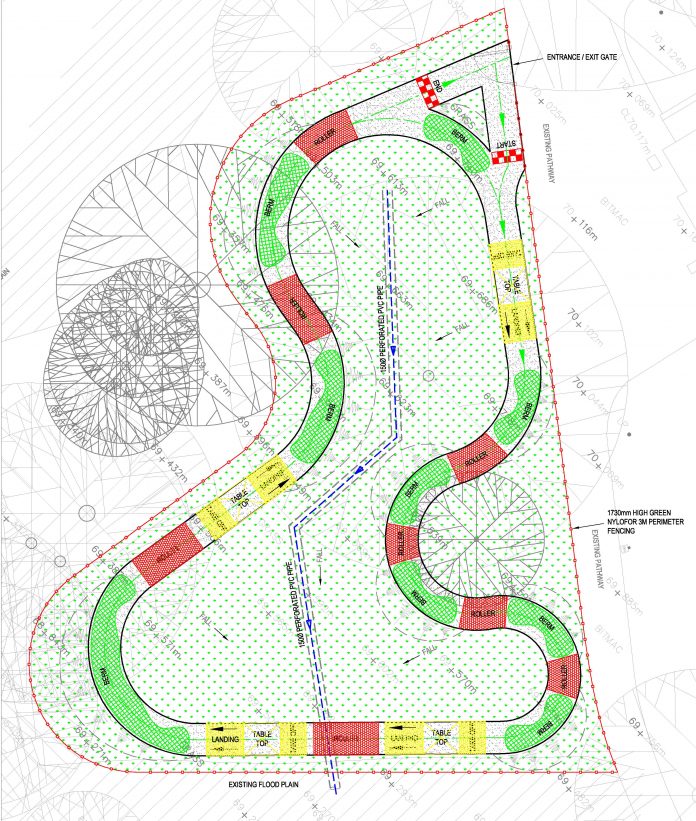 It's ready, steady, go for cyclists as work to install the much-anticipated new bicycle pump track in Dromore Town Park gets underway on Monday 13 June 2016.
The pump track is a manmade bicycle circuit that is designed to be ridden without pedalling. Riders use their body to pump or push down into dips in the track and pull up before the crest of a mound, converting gravitational force and downward thrust into speed. First designed by professional bike racers to advance their skills and racing times, pump tracks can now be found worldwide and enjoyed by riders of all levels.
To accommodate the installation of the track access to some paths in the park will be restricted and in particular access around the disused public toilet block and through the park from the car park at the viaduct will be limited. It is estimated that works should take no longer than five weeks.
The council apologises for any inconvenience caused however the decision to limit access has been made in the interests of public safety.