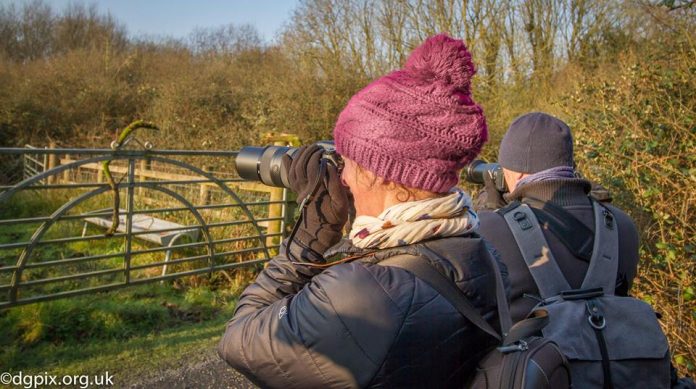 Local photographer Danny Gibson will be making a welcome return to Lough Neagh Discovery Centre to deliver one of his excellent courses on wildlife photography.
The course, which is open to all levels of expertise, will be held on Saturday 25th and Sunday 26th January 2020 from 10am to 4pm. It will focus on woodland birds with day one beginning indoors covering species identification, choosing a subject and composition. There will be lots of tips on feeding the birds to encourage them to stay while you get the best possible pictures.
On day two you will spend time outdoors trying out your newly acquired skills and photographing the bird species found at Oxford Island, followed by time spent on editing. This is a brilliant opportunity to try out new cameras and lenses, tripods and other Christmas presents with expert tuition from Danny.
Danny, a member of the Amateur Wildlife Filmmakers Network (AWFN), has been producing wildlife images in his spare time for six years and has an extensive portfolio with wonderful photographs of birds, animals and insects. His pictures have featured in many publications and calendars.
The course costs £80 per person and this includes a morning break and lunch from the Loughside Café. Participants need to bring their own photographic equipment and appropriate outdoor clothing. Numbers are limited so please book early to avoid disappointment.
For further information or to book your place, please contact Lough Neagh Discovery Centre on 028 3832 2205 or email