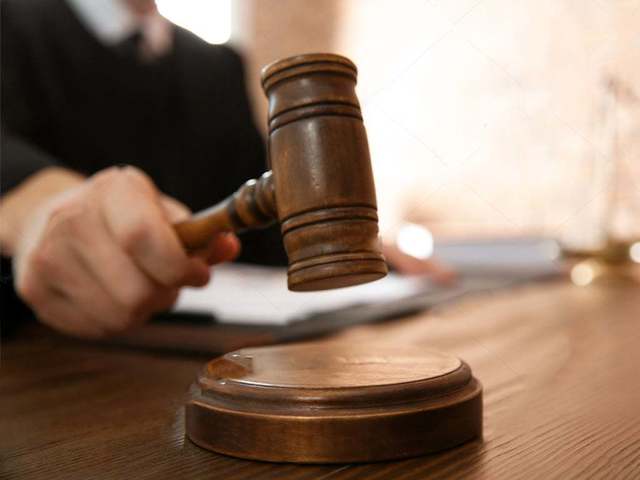 Ms Alessia Di Livio of Windsor Close, Waringstown previously pleaded  guilty to animal welfare offences  and was sentenced in Craigavon Departmental Court, sitting before Judge Trainor, on 7 December 2021.
Ms Di Livio was charged with causing unnecessary suffering to one dog and failing to ensure the welfare of four dogs under the Welfare of Animals Act (NI) 2011.
On 12 May 2020, a complaint was received from the PSNI regarding one of the  defendant's dogs.  The PSNI officer observed that the dog's ear was missing and it was established that the owner had not sought any veterinary treatment for the condition. The dog was then presented to a local veterinary practice who also raised concerns with the Animal Welfare Service about the previously untreated ear injury.  Upon investigation by the Animal Wefare Service this dog was taken into the possession of the Council.
On 13 May 2020 a council Animal Welfare Officer, accompanied by the PSNI, visited Ms Di Livio's property and concerns were noted in relation to the health and the environment in which three other dogs owned by the defendant were being kept. Each animal was found to be underweight.
The Animal Welfare Officer contacted a vet and subsequently all of the dogs were removed into the care of the Council under Section 17 of the Welfare of Animals (NI) Act 2011.
Ms Di Livio was sentenced in court by Judge Trainor on the 7 December who banned Ms Di Livio from keeping animals for 10 years, describing the case as 'a shocking situation' and remarked 'the case was one of extreme seriousness that involved the sustained and continuous neglect of animals.'
The defendant was sentenced to a 6 month custodial sentence suspended for 2 years plus a fine of £500 for causing unnecessary suffering to one dog. In addition Judge Trainor imposed four 3 month custodial  sentences, suspended for 2 years, for failing to ensure the welfare of her dogs plus fines amounting to £1000, all sentences running concurrently.
Judge Trainor ordered Ms Di Livio to pay care costs of £ 5821.37 plus legal costs of  £184.
A Council spokesperson commented: "There is no excuse, under any circumstances, for acts of animal neglect such as this. We will continue to pursue those that fail to care for the welfare of animals and will use all enforcement powers available to us to take action against anyone guilty of causing harm or cruelty. We would ask if anyone has any concerns regarding the safety or welfare of an animal to report it to the council on T: 028 3751 5800 or email "