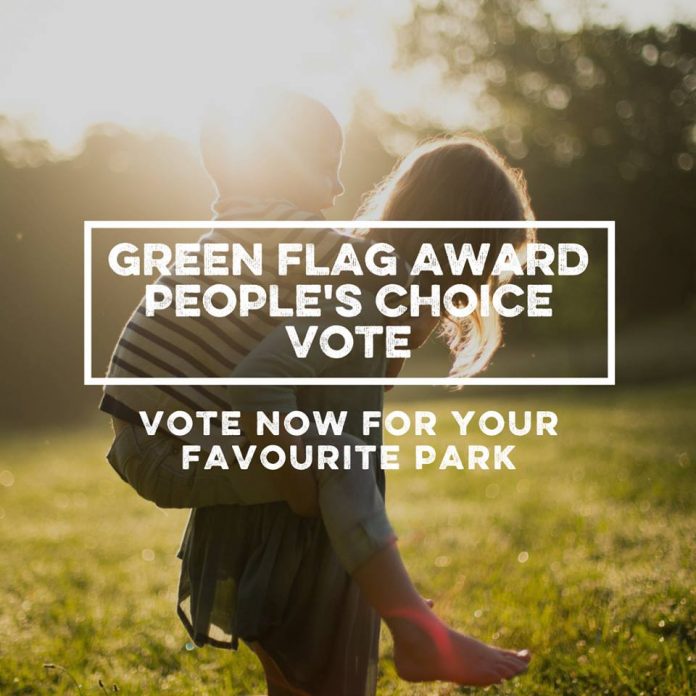 It's time to have your say and vote for one of the Borough's 11 Green Flag awarded parks and help us achieve the prestigious People's Choice Award for the UK's favourite park.
Whether you enjoy visiting a park or green space to walk the dog, exercise or simply get away from the hustle and bustle, if you think your favourite deserves to be in the top 10 People's Choice then cast your vote.
All you have to do is go to www.greenflagaward.org find your favourite park on the winners map and click the voting button.
Paul Todd, Green Flag Award Manager said: This year 1883 parks and green spaces met the tough standards demanded by our Green Flag Award Judges but we want to know which parks the UK public love the most. The People's Choice award is a chance to show how much your favourite park means to you. If it's worth shouting about, make your voice heard and vote now."
Jennifer Firth, Certifications Manager, Keep Northern Ireland Beautiful said: "In July we celebrated 71 local public parks and Green Spaces who achieved the Green Flag Award. We know that the public love and use our fantastic parks and green spaces, we would love to see a Northern Irish site in the top 10 of the People's Choice Awards!
Voting closes on Sunday 30 September, with the top 10 sites being announced on Tuesday 16 October 2018.