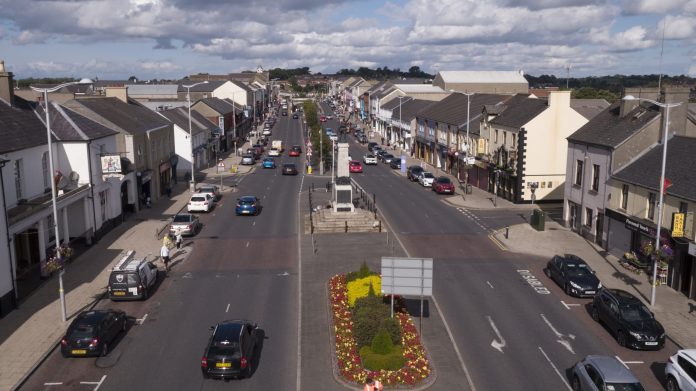 As part of the ongoing commitment to urban regeneration, Armagh City, Banbridge and Craigavon Borough Council will be presenting their exciting new public realm concept design proposals for Banbridge Town Centre and seeking opinions at a special drop-in consultation event taking place in the Old Town Hall, Scarva Street, Banbridge on Thursday 20 February 2020 from 10.30am – 7.30pm.
Design concepts will be on display outlining proposals for potential public realm improvements along Newry Street, Bridge Street, Downshire Bridge (The Cut), Scarva Street, Linenhall Street, Victoria Street, Old Kenlis Street, Railway Street, Downshire Place Link, Church Square, Castlewellan Road, Bann Bridge and Dromore Road.
The Banbridge Public Realm scheme, which will be delivered in two phases, aims to improve the quality and connectivity between streets and car parks, improve accessibility in the town centre and create attractive civic space, providing a unique sense of place. The scheme will focus on creating a safe streetscape that focuses on safe pedestrian circulation and accessibility for all, whilst preserving and enhancing the character of the town centre.
It is anticipated these enhancements will include; resurfacing of the existing footways, hard and soft landscaping, aesthetic improvements to both the Downshire and Bann Bridge, street lighting, street furniture, new civic space, improvements to pedestrian crossings, improved street parking arrangements, introduction of smart technology and bespoke features.
Feedback forms will be available at the consultation event or by emailing your comments to .
An online survey to gather public opinion on the proposed scheme is be available from the following link: Banbridge Public Realm scheme
Comments and feedback should be received by Monday 9 March 2020. Any Information gathered during the consultation period will be used to help prepare the draft final design which will be consulted upon later this year.
Any comments made as part of this consultation are not considered as representations to the Planning Authority. Comments made do not in any way affect the statutory right to make representations to the Planning Authority, with regard to any application submitted to them, in respect of this proposal.