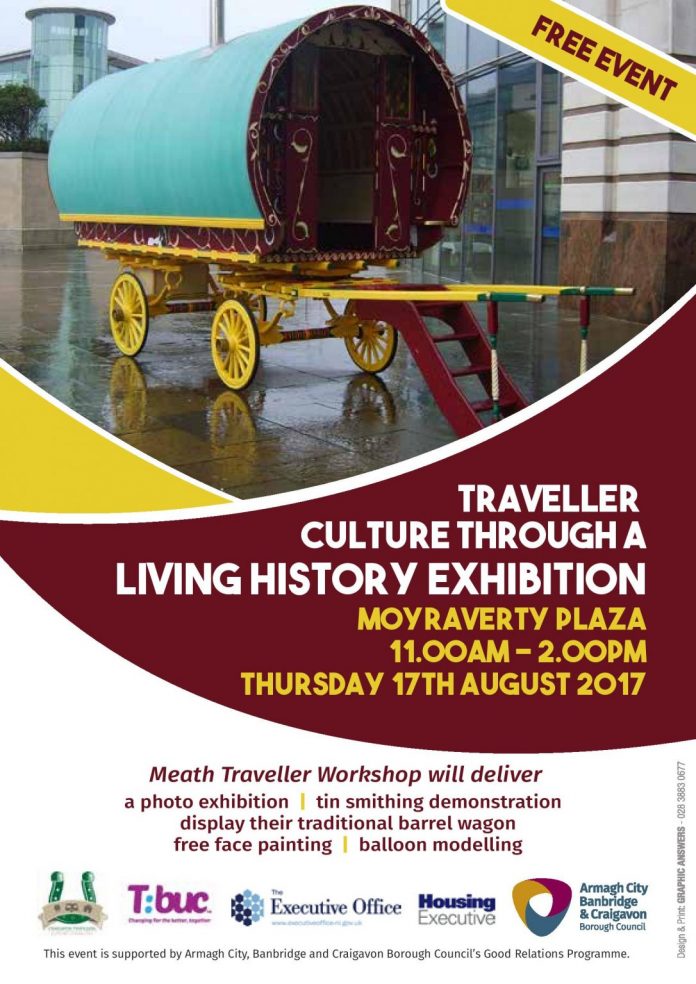 Discover more about the myths, legends and what life was like for travellers many years ago at the 'Traveller Living History Exhibition' on the plaza by Moyraverty Community Centre on Thursday 17th August.
This FREE event, organised by the Craigavon Travellers Support Group in partnership with Meath Travellers Workshop, Armagh City, Banbridge and Craigavon Borough Council's Community Development Department and supported by Northern Ireland Housing Executive and Drumgor Detached Youth Work Project, takes place from 11am to 2pm.
Throughout the afternoon you will get the opportunity to take a closer look at a fully restored barrel wagon, the traditional skills of tinsmithing, a photographic exhibition and hear from the exhibition presenters giving you an insight into growing up and life within a traveller camp.
The event is open to everyone and aims to bring about an understanding of the traditional way of traveller life in the 1950's. Visitors will have an opportunity to ask questions, experience what life would be like in a handcrafted wagon and shelter tent and celebrate the rich diversity of this ethnic group. Children's entertainment will also be on offer during the afternoon including face painting and balloon modelling.
For more information about the Traveller Living History Exhibition contact 028 3831 2483.